Ebola Virus, Lassa fever and Rift Valley fever are hemorrhagic fevers that are serious, life-threatening illnesses. ALIMA uses our medical expertise to protect and treat populations affected by these diseases, as well as to find effective treatments and vaccines through our research.
Viral hemorrhagic fevers (VHFs) are caused by a viral infection and can be accompanied by bleeding. They are numerous and include Lassa fever, Crimean-Congo hemorrhagic fever, Rift Valley fever, Ebola Virus, Marburg virus, etc.) and lethal: up to 90% of infected patients can die from them. For most of these fevers, there is neither a vaccine nor specific drug treatments.
Depending on the type of virus, these infections are transmitted either through direct skin contact, or through contact with blood or body fluids from an infected person. The droppings and urine of infected rodents, insect bites and stings are also factors or causes for the transmission of some VHFs.
Symptoms vary from one VHF to another, but usually include fever, vomiting, muscle aches and pains, and bleeding from the mouth, nose or other organs.
The Ebola Virus tends to get the most attention, but many other VHFs are also killing people in the countries where we work, such as Lassa fever in Nigeria or Crimean-Congo fever in Mali.
emergency responses to outbreaks of Lassa fever in Nigeria and Ebola Virus Disease in the Democratic Republic of the Congo (DRC)
patients were admitted to our Lassa fever Treatment Center in Nigeria and ALIMA treated 780 confirmed cases of Ebola in DRC
CUBEs were deployed for the care of Ebola patients in the Democratic Republic of the Congo
ALIMA has developed a particular specialization in the treatment of viral hemorrhagic fevers, which we acquired during the response to the Ebola outbreaks in Guinea (2014 to 2016) and the Democratic Republic of the Congo (2018 to 2020), the Rift Valley Fever in Niger (2016) and the Lassa Fever outbreak in Nigeria (2018 to 2020).
Thanks to this specialization, our teams continually strive to fight against viral hemorrhagic fevers, such as Ebola and Lassa.
Preparedness and Prevention
Since August 2018, the Democratic Republic of the Congo has been facing the second-largest Ebola outbreak in the world. Recognizing the high risk of cross-border spread, ALIMA and its partners are organizing training for health workers in neighboring countries to ensure that they are prepared to receive and treat Ebola patients.
ALIMA also puts in place preventive measures, we educate communities about good hygiene practices to avoid contracting these fevers.
Treatment and Research
ALIMA works in collaboration with Ministries of Health, the World Health Organization and various research actors, as well as with local communities and actors, to deploy medical interventions combining emergency response, research and innovation.
In Guinea since 2015: implementation of research programs on vaccination against the Ebola virus (PREVAC, PREVAC UP and Ebovac) in partnership with Inserm (French National Institute of Health and Medical Research) and the US National Institute of Allergy and Infectious Diseases (NIAID/NIH).
In the Democratic Republic of Congo (DRC) since 2018: opening of three Ebola Treatment Centers and four Integrated Transit Centers for Ebola patients. ALIMA has also been extensively involved in a clinical trial that identified two treatments in collaboration with the World Health Organization, the National Institute of Biomedical Research of the DRC, and the NIAID/NIH.
In Nigeria since 2018: Treatment of patients with Lassa fever, in collaboration with the Nigerian Centre for Disease Control. In parallel, ALIMA and its partners (Inserm, ALERRT and Oxford University) are conducting two research programs for a better treatment of Lassa fever.
Innovation
Today, our teams use the CUBE (Biosecure Emergency Care Units for Outbreaks), an innovation designed by ALIMA to facilitate the care of patients with highly-contagious diseases, such as Ebola. Thanks to this device, health workers and hygienists no longer have to systematically wear protective suits to provide care. The individual and transparent rooms make the experience of hospitalization more humane for patients and their families.
* Cover picture © Etinosa Yvonne / ALIMA
Preparing for an Ebola outbreak in South Sudan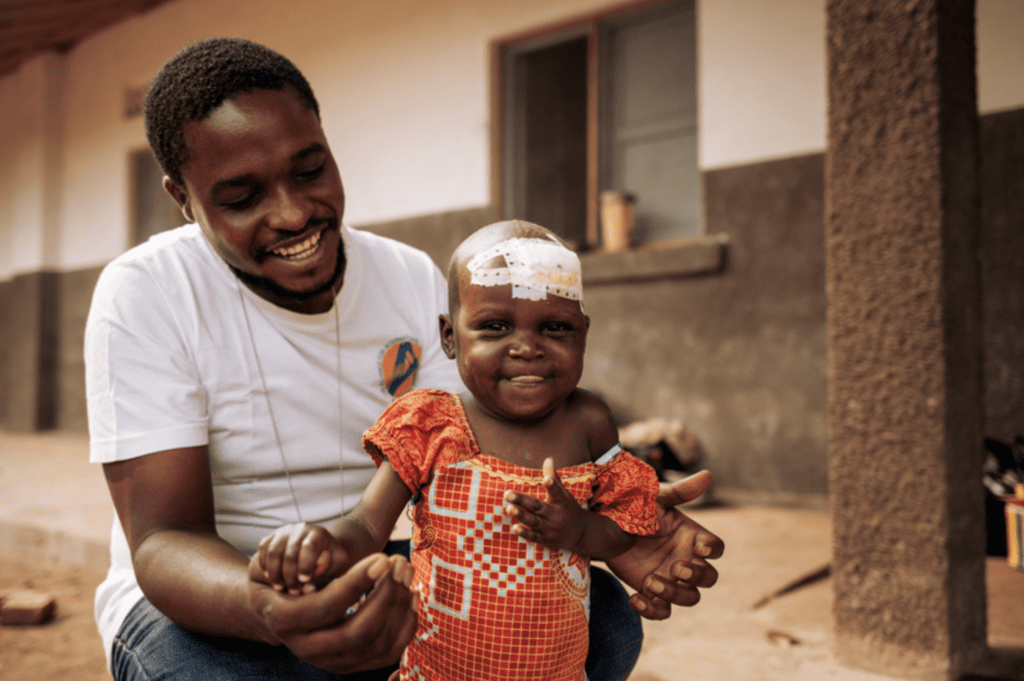 Help us save more lives by donating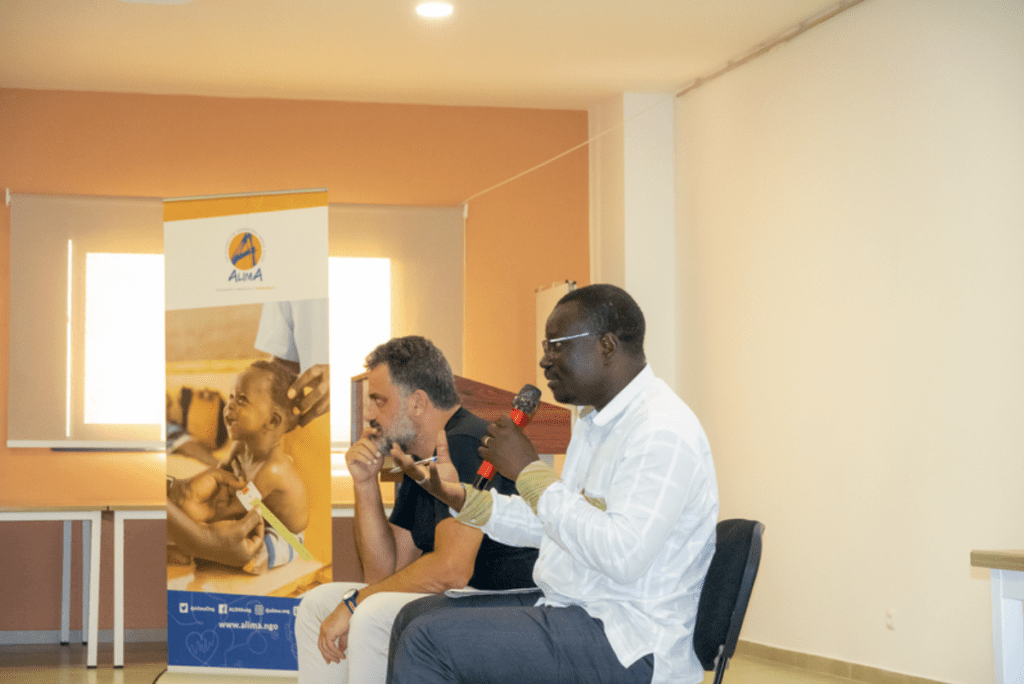 Become a member of ALIMA and take part in our projects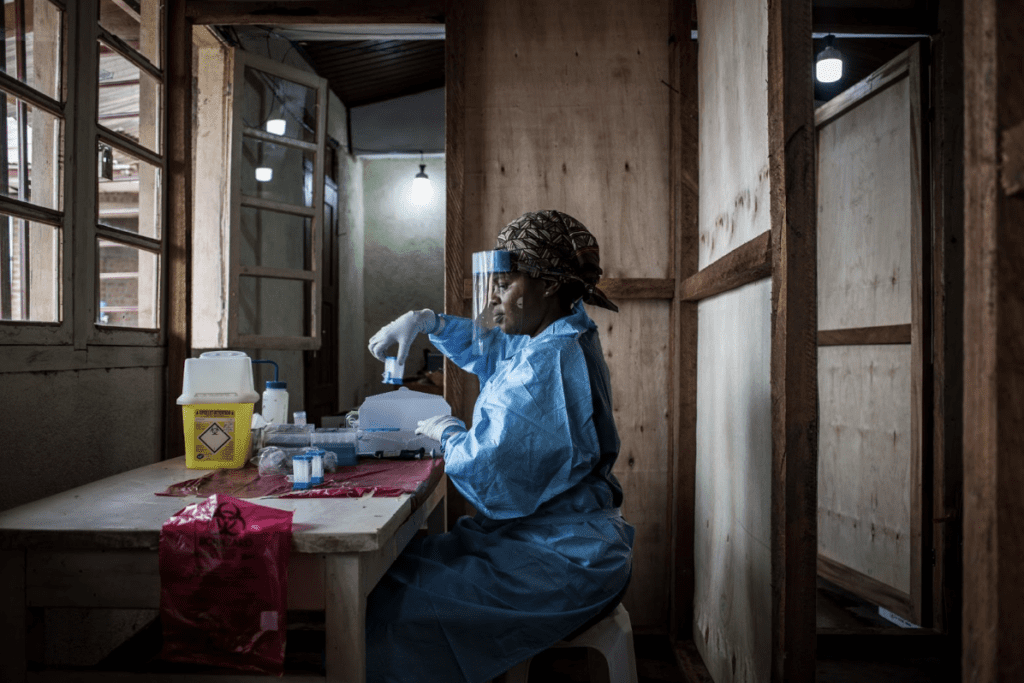 Join us to transform humanitarian medicine