38 million habitants¹
17.7 million people in need of humanitarian aid²
5.4 million internally displaced persons
4,718 specialist doctor consultations via the ALIMA mobile clinic in more than 35 villages
Over 1,000 persons provided with mental health support 
Training and capacity-building
Conflicts and population displacement
Ukraine, which has been under attack from Russian forces since February 2022, has 5.4 million internally displaced persons (IDPs) and 17.7 million people in need of humanitarian aid. The conflict has severely impacted the local health system, leading to damaged facilities, as well as shortages in staff, medical supplies and life-saving drugs. In areas near the frontline, people who have been unable to flee – often the most vulnerable, such as the elderly or chronically ill – lack access to health care.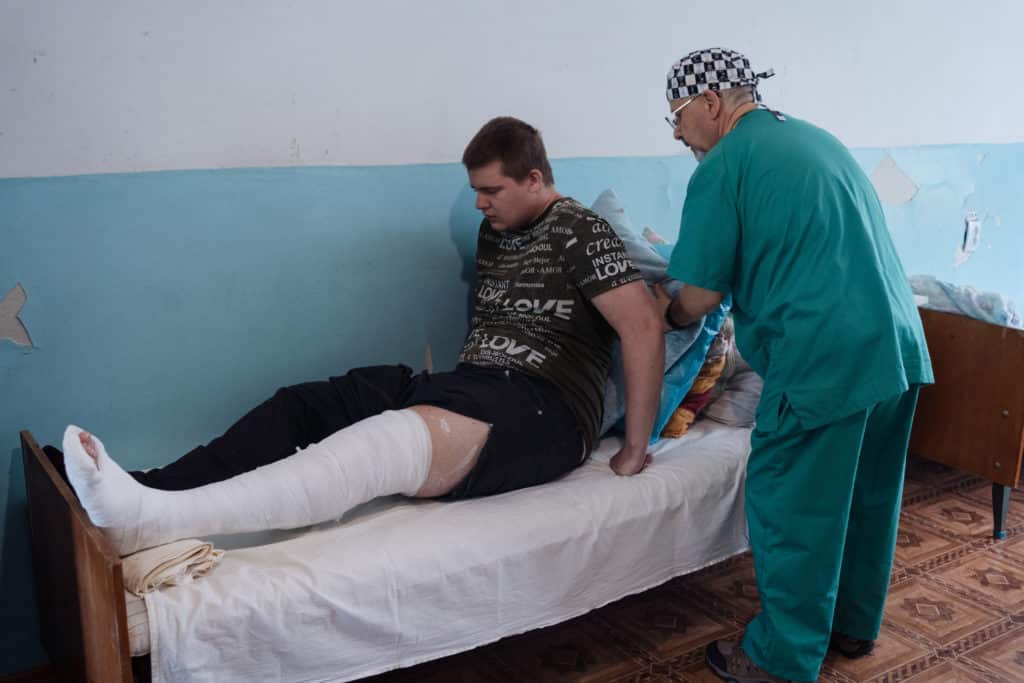 ALIMA's impact on the ground
ALIMA, working in Ukraine since April 2022, focused its activities in the Mykolaiv and Kherson Oblasts, regions near the frontline in southern Ukraine. True to the ALIMA model, all our activities in Ukraine are implemented hand-in-hand with local authorities, health workers, and volunteer networks, enabling us to rapidly pinpoint medical structures in need of support, or reach persons in isolated areas requiring medical assistance.
Reinforcing war-damaged local health structures
In 2022, ALIMA supported 10 hospitals and 38 health centers through the delivery of emergency surgical kits, winterization kits, medical equipment and drugs in collaboration with the Ukrainian Ministry of Health and local volunteers. ALIMA also led training sessions for hospital staff on mass casualties management.
Organizing mobile clinics to take medical specialists to persons in need
ALIMA organized mobile clinics in more than 35 villages between Mykolaiv and Kherson Oblasts to bring specialists (gynecologists, ophthalmologists, neurologists, cardiologists, and psychologists) directly to people living near the front line. These mobile clinics enabled over 4,500 specialist doctor consultations in 2022.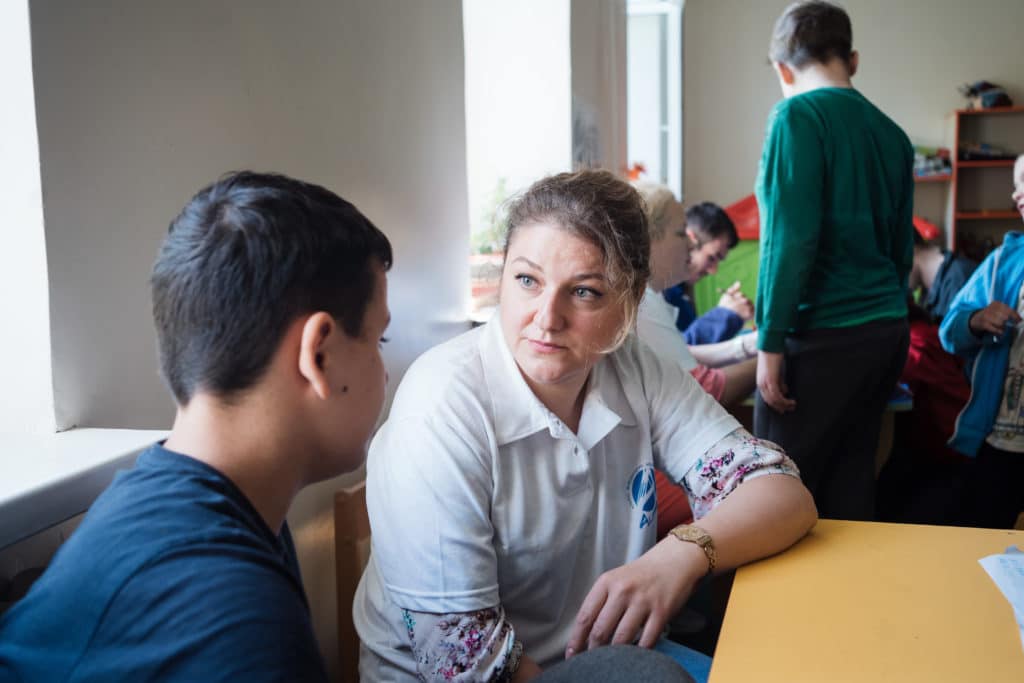 Supporting critical surgeries in hospitals
Since September 2022, ALIMA has been supporting critical surgeries in the Berezanka hospital in Mykolaiv Oblast. Thanks to an ALIMA staff anesthesiologist, the hospital was able to resume surgeries which had been put on hold since the beginning of the conflict. The hospital has been able to conduct 90 surgeries so far. 
Providing psychological support to local communities
Over the year, ALIMA also provided psychological care through individual and group sessions, and a dedicated hotline. Art therapy activities for displaced children and psychological first aid training sessions for health workers were also implemented in 2022. Over 1,000 persons were provided with mental health support. 
© Cover picture : Myriam Renaud / ALIMA
¹World Bank 2022
²Humanitarian Needs Overview, United Nations Office for the Coordination of Humanitarian Affairs