Monitoring the first 1,000 days of life, from the beginning of pregnancy to the child's second birthday, is crucial for the baby's development and the health of the mother. ALIMA is bringing its expertise in mother and child health to a large-scale project in Burkina Faso, where the humanitarian situation has been steadily deteriorating since 2018. For nearly two million internally displaced persons*, gaining access to healthcare has become a real challenge.
ALIMA and its national partners, the Ministry of Health, KEOOGO and SOS Médecins Burkina Faso, are working hand in hand with the Project Management Unit (PMU)*, GRET and ISSP as part of the Social Safety Nets project, a social protection initiative that the Burkinabe government launched in April 2021.
The objective of the project is to demonstrate that fund transfers, combined with supportive measures in mother and child health and nutrition, will improve the medical and nutritional situation of pregnant and breastfeeding women and their children. Within the project, ALIMA's role is to monitor the health of mothers and young children.
The 1,000-day approach at the heart of the project
This approach focuses on the mother-child pair. The first 1,000 days of a child's life are crucial to the child's development and the health of the mother, and require special attention.
"Mothers are supported during their pregnancies through pre- and post-natal consultations," explains Dr. Céline Beogo, expert physician for the 1,000 Days program in Ouagadougou. "Consultations and deliveries are carried out in the health facilities supported by the project, by staff trained to provide quality care."
For the teams in the field, providing quality care means first of all renovating infrastructures to improve patient reception, sanitation and waste management, as well as providing medical equipment and medicines to the facilities. In addition, medical staff are trained in emergency obstetrics, and in the integrated care of childhood diseases and acute malnutrition. Since the beginning of the project, 134 people have benefited from this training.
Good nutrition and mental health
"Food prices have increased", says Ouédraogo Ledo, a project beneficiary. "I can't feed myself properly, it's difficult for me to breastfeed my baby." In a context of inflation and difficult access to healthcare, families are sensitized to recognize the first signs of fatal diseases in children, especially acute malnutrition and its complications.Dr. Céline Beogo explains: "The integrated approach of the project, centered on the first 1,000 days of a child's life, allows us to train mothers and families to detect and prevent malnutrition and childhood illnesses such as malaria, diarrheal diseases and acute respiratory infections. For example, families are trained to use the MUAC bracelet to measure their child's mid upper arm circumference and to identify the first signs of malnutrition by themselves. They can take the children to the nearest health center as soon as possible if necessary."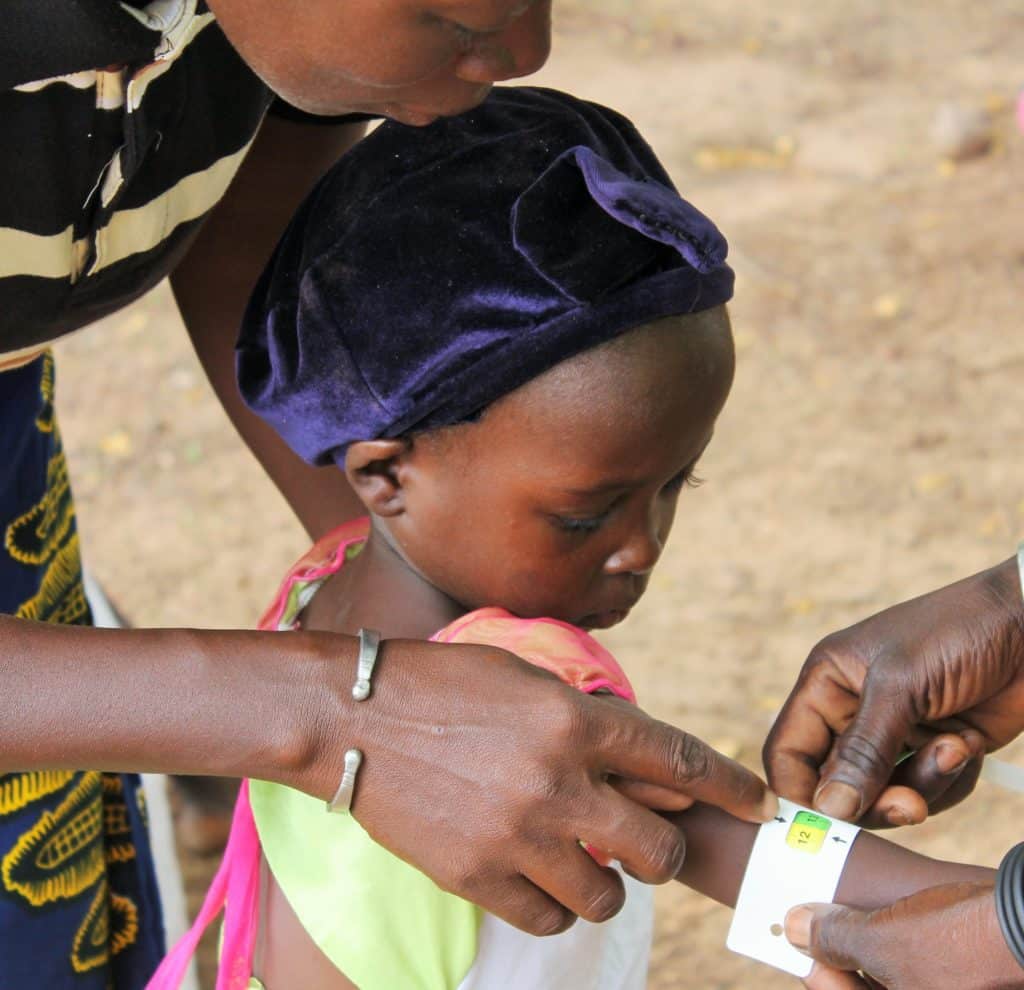 Caring for mothers and their young children also means considering their emotional and mental state, especially in populations experiencing tragedies such as forced displacement. In Burkina Faso, people are increasingly being forced to abandon their homes and land to flee insecurity.
Psychosocial support is then inseparable from nutritional care if we hope to have a lasting effect, as this holistic approach considerably reduces relapse cases – and thus reduces complications and deaths. A psychological follow-up of the mother-child pair is organized with individual or group consultations, and psycho-stimulation activities help develop the child's psychomotor and psychic capacities. At the beginning of March 2023, 5,566 mother-child pairs had benefited from this program.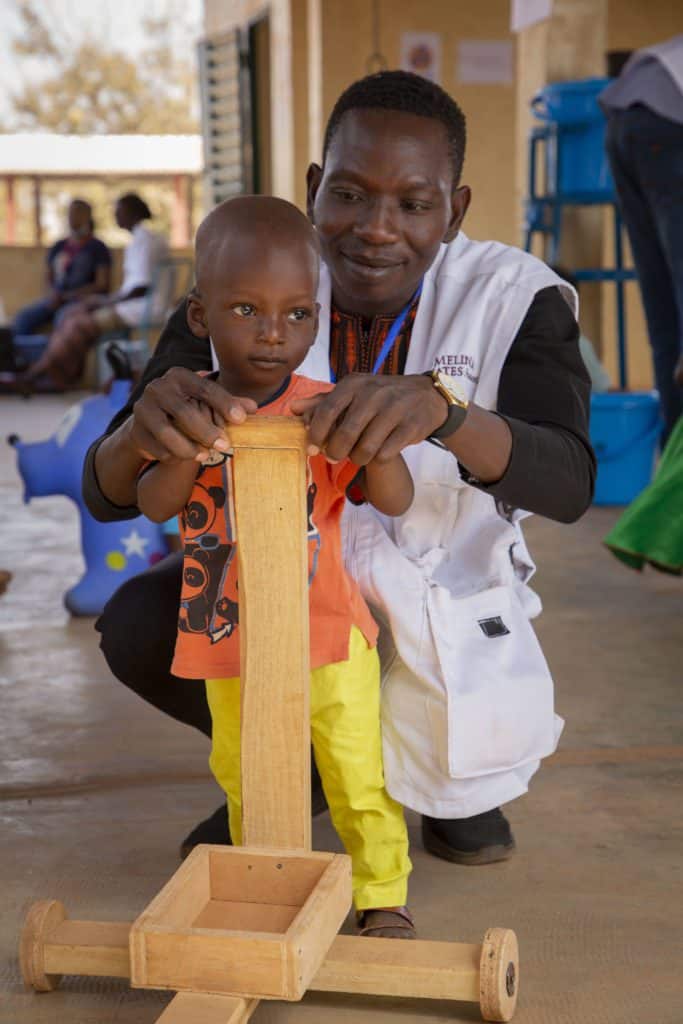 Research as an integral component of the project
A team of researchers from the Institut Supérieur des Sciences de la Population, based at the Joseph KI-ZERBO University in Ouagadougou, is currently conducting operational research on this project to measure the impact of fund transfers and accompanying measures on mental, reproductive, maternal, neonatal, and infant health, as well as on children's nutritional health.
Data is collected every six months from beneficiary families on topics such as health practices, perinatal depression, maternal and child nutrition, food security, exclusive breastfeeding practices, employment, and health status, among others.
This project has received financial support from the Bill & Melinda Gates Foundation and the French Development Agency.
Cover photograph : © ALIMA
*Source: Burkinabe Council for Emergency Relief and Rehabilitation (CONASUR) Report of 31/12/2022