Since its creation in 2009, ALIMA has been working in areas of conflict, emergencies and humanitarian crises to care for the most vulnerable populations. In 10 years, we have developed a solid and recognized expertise in responding to medical emergencies.
Emergency medical interventions present complex challenges. ALIMA intervenes within vulnerable communities in areas that are difficult to access, in places where there are few humanitarian actors and healthcare personnel.
type of emergencies covered by ALIMA
emergency assessments implemented in 2019
displaced people in Niger and Burkina Faso received emergency medical care from ALIMA in 2019
Responding to emergencies is part of ALIMA's ongoing work. Our goal is to reduce mortality by providing assistance to populations in emergency situations. Our work is characterized by a rapid response in varied, high mortality settings.
Response to disease outbreaks
The scale and specificity of some outbreaks can require a rapid and massive intervention in order to limit mortality rates and reduce the speed of transmission. In these situations, ALIMA supports local health authorities to care for patients in their communities, in health centers or, for the most serious cases, in hospitals. The most frequent outbreaks ALIMA responds to are measles, cholera, viral hemorrhagic fevers (Ebola, Lassa, Rift Valley) and malaria.
Malnutrition 
Many factors such as armed conflicts, diarrheal diseases, respiratory diseases, food insecurity or natural disasters increase the likelihood of malnutrition. Populations suffering from acute food and nutrition crises are confronted with a very high mortality rate. In these situations, ALIMA sets up nutritional programs to provide outpatient health care and ready-to-use therapeutic foods to children. Intensive Therapeutic Nutritional Centers are also set up in hospitals to treat malnourished children as quickly as possible.
Armed conflicts
ALIMA provides initial medical and surgical care to people injured in armed conflicts, and psychosocial support to victims of violence. Armed conflicts often lead to population displacements, outbreaks and can severely reduce access to healthcare. ALIMA ensures that primary and secondary health services continue to function and care for patients.
Natural disasters
Sudden and large-scale natural disasters, such as earthquakes, floods and droughts, systematically lead to the displacement of populations, but also to the collapse or disruption of health facilities. The result is a high risk of outbreaks, linked to deteriorating sanitary conditions and lack of basic necessities. Depending on the nature of the disaster, ALIMA can provide a wide range of medical assistance, from surgical care for the injured (in Haiti following the 2010 earthquake), to disease outbreaks (cholera, malaria), while still offering  primary health and prevention care to avoid the spread of contagious diseases.
Population displacements
Armed conflicts or natural disasters may force people to flee their homes to seek safety. In these conditions, families often arrive after several days of walking, without vital resources and without the means to resettle. The most vulnerable people (pregnant women, children) are highly exposed to the risks of disease, malnutrition or violence. In these situations, ALIMA provides emergency primary health care (consultations) and secondary health care (hospitalizations) to ensure that all populations have access to medical care.
Our Emergency Response Programs
Since 2009, ALIMA has intervened in emergencies in 14 countries with more than 27 emergency response projects including:
Haiti 2010: Surgery and treatment of cholera cases after the earthquake;
Mali 2012: Surgery and health care in response to the armed conflict in the north of the country;
Central African Republic 2013: primary and secondary health care, surgery, in the context of armed conflict and displacement;
Guinea 2014: Patient care in the context of the Ebola epidemic;
Nigeria 2016: in response to armed conflict and the nutritional crisis: medical-nutritional, pediatric and maternal care, and the fight against cholera for more than 250,000 people;
Democratic Republic of the Congo since 2018: Response to the Ebola outbreak in North Kivu;
Niger 2019: Medical care for Nigeria's refugee populations in the Maradi region;
Burkina Faso 2019: Care for 200,000 inhabitants and displaced people in the Barsalogho district;
Democratic Republic of the Congo 2019: vaccination and treatment of measles cases, particularly in Kasai;
2020: In our countries of intervention, ALIMA supports Ministries of Health in their response to COVID-19, in particular for the management of severe hospitalized cases and the implementation of Infection Prevention and Control measures.
Rapid Response Mechanisms have been put in place in Burkina Faso, Mali, Niger and the Central African Republic, where ongoing conflicts are causing population displacements and require immediate emergency responses.
Across the span of ALIMA's programs, teams are frequently called to respond to emergencies including outbreaks of cholera, Lassa fever, measles or peaks of severe acute malnutrition.
* Cover picture © John Wessels / ALIMA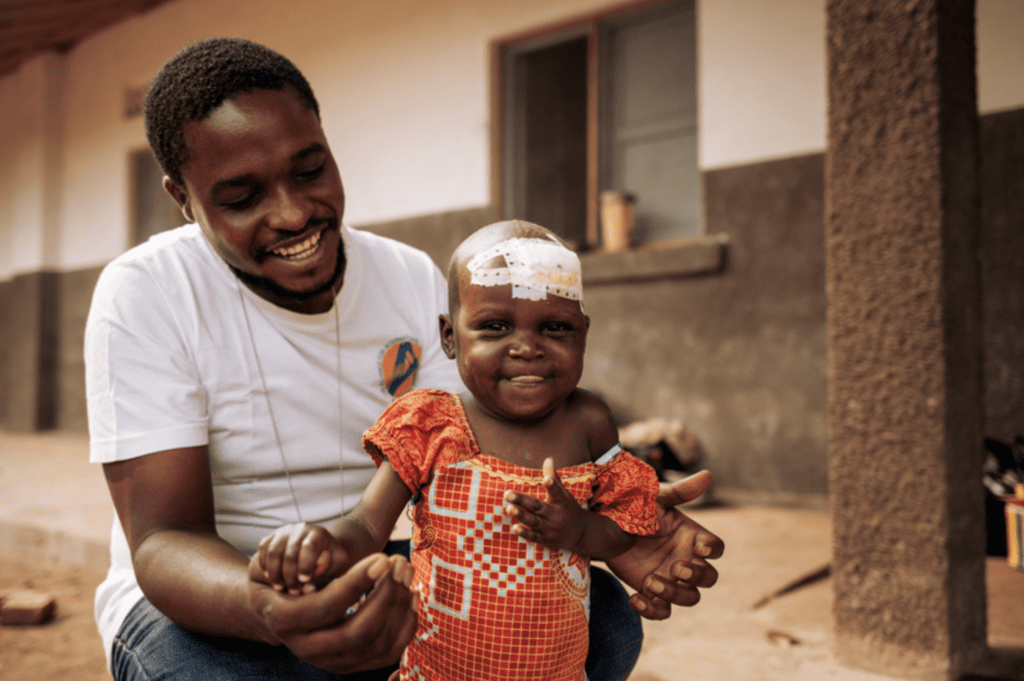 Help us save more lives by donating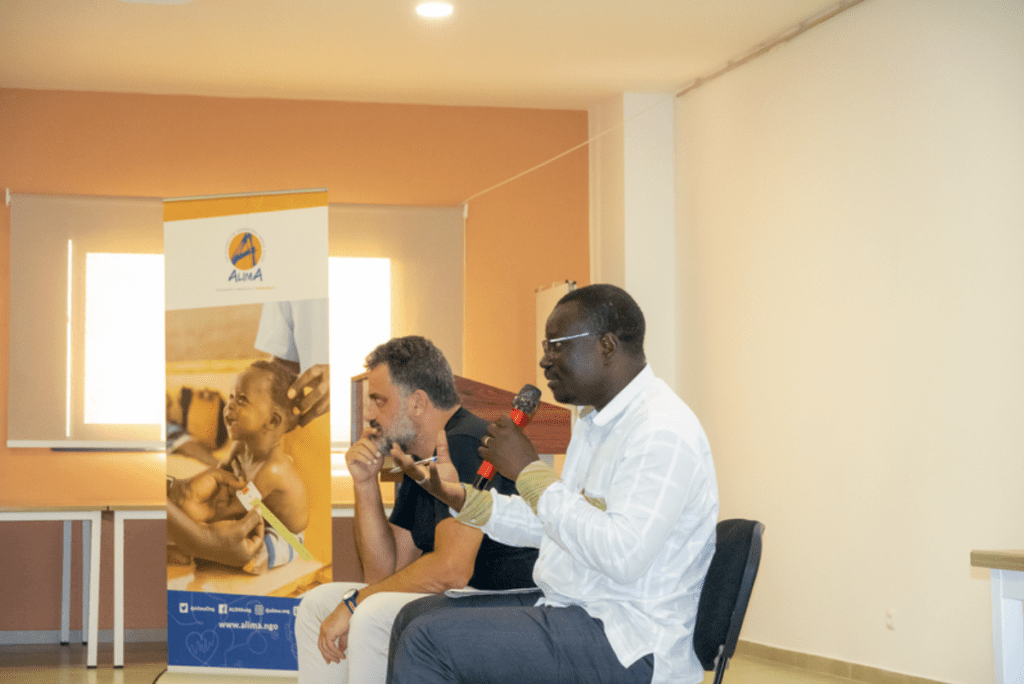 Become a member of ALIMA and take part in our projects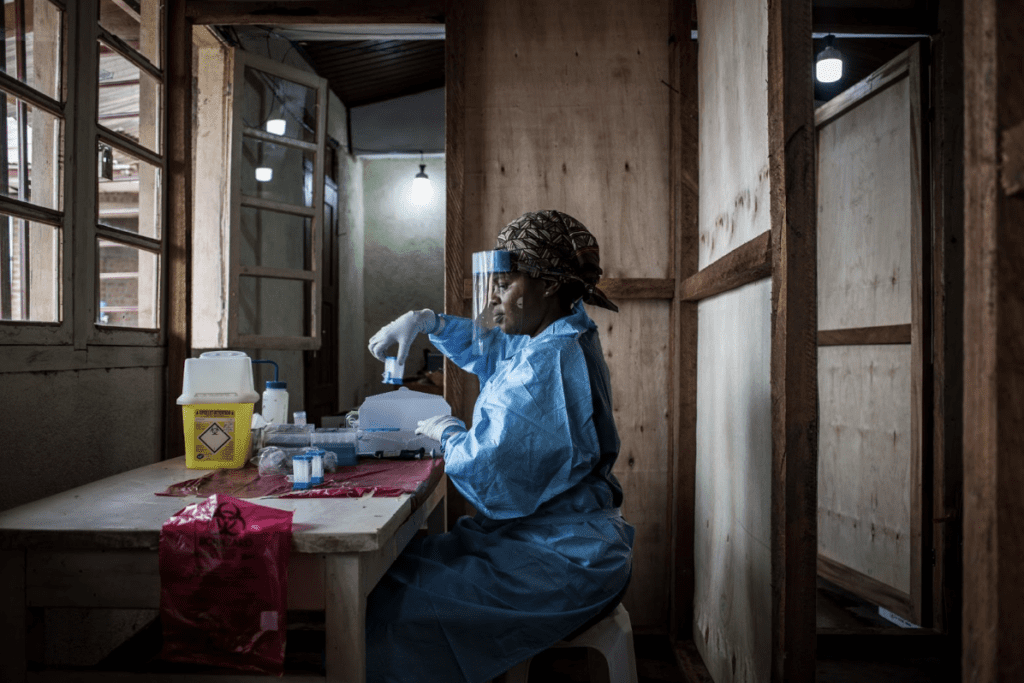 Join us to transform humanitarian medicine