4.83 million inhabitants¹
2.8 million people need humanitarian assistance²
For every 100,000 live births, over 882 women lose their lives³
152,856 pediatric consultations
96,148 cases of malaria, including 1,576 severe cases
Maternal health
Outbreak response
Conflicts and population displacement
Nutrition
In the Central African Republic, 2.8 million people are currently in need of humanitarian assistance² and maternal and child mortality rates are the second- and third-highest in the world, respectively. There are nearly 100,000 internally displaced persons (IDPs) in CAR and more than 200,000 Central Africans  have fled to neighboring countries² due to numerous attacks by armed groups on civilians.
According to data provided by the EU in 2021, for every 100,000 live births, more than 882 women die during childbirth, more than double the average maternal mortality rate in Africa.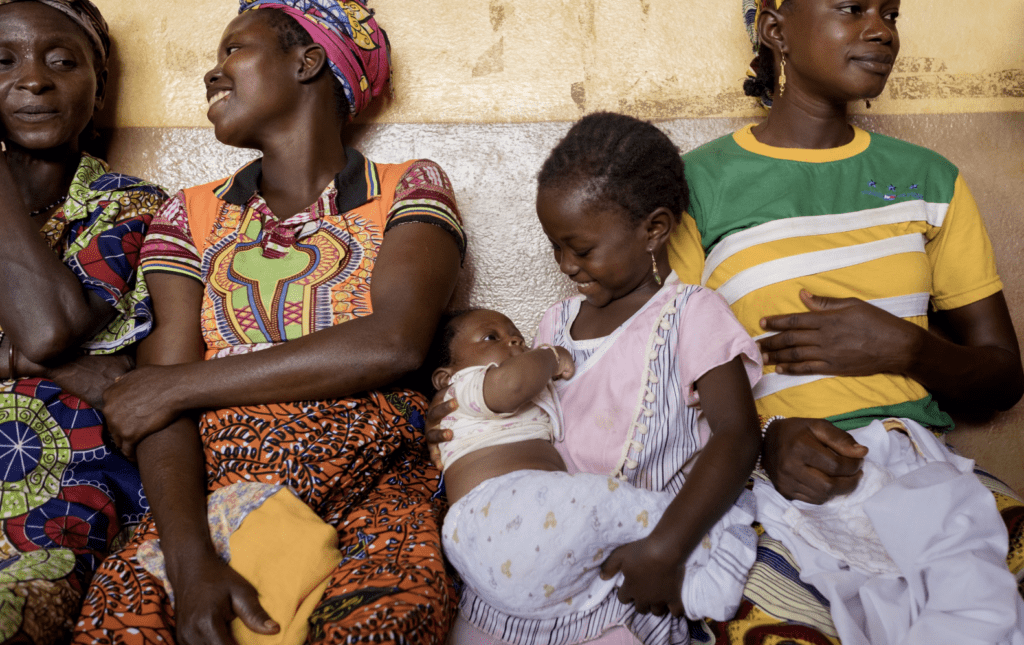 Free healthcare for pregnant women and children under the age of 5
Present in four health districts, ALIMA focuses its emergency response on providing free medical-nutritional and surgical care. Our projects target pregnant and breastfeeding women, children under the age of five and victims of gender-based violence.
Our teams train local health staff and help strengthen the functioning  of health facilities.
Support to health structures
ALIMA has been conducting activities to strengthen the national health system, including the construction and renovation of several health facilities. In the town of Boda, ALIMA supports the emergency ward, the surgical block, the acute malnutrition unit, and the maternity ward at the General Hospital, as well as eight health centers. In Bimbo, our teams support 13 community health centers in the care of acute malnutrition and maternal healthcare.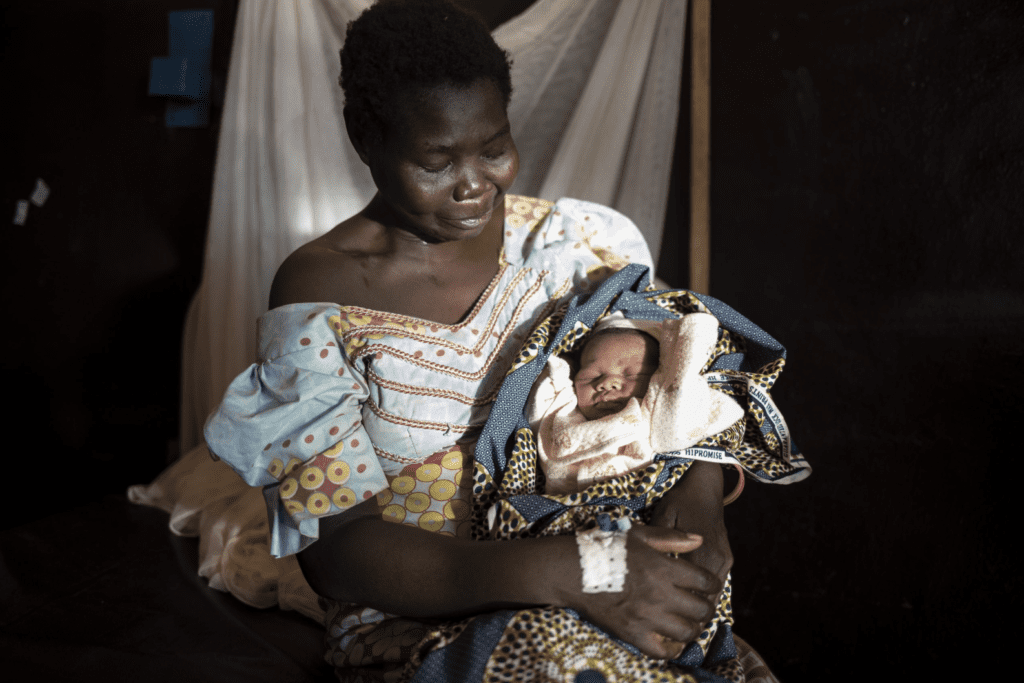 Implementation of a rapid response mechanism for medical emergencies
ALIMA also provides medical assistance to displaced and returnee populations through a Rapid Response Mechanism in the Nana-Gribizi region.
Access to primary and secondary health care
In the Mbrès sub-prefecture, ALIMA supports the secondary hospital and 9 health centers by providing primary and secondary care.
In 2020, ALIMA conducted 7 emergency interventions following conflicts, provided 152,856 pediatric consultations, and treated 96,148 severe cases of malaria. ALIMA also opened two new projects in the southeast of the country where our teams support two hospitals in Zémio and Obo, in the Haut-Mbomou prefecture, improving access to quality medical care for host and displaced populations.
Finally, our teams actively participated in the response to COVID-19 by implementing Infection Prevention and Control measures in  supported facilities. We also set up the only COVID-19 treatment unit in the country at the National University Hospital Center in Bangui.
* Cover picture © Adrienne Surprenant / ALIMA
¹ World bank 2020
² United Nations Office for the Coordination of Humanitarian Affairs (UNOCHA), Humanitarian Response Plan 2021 
³ European Union (EU) 2020