ALIMA's game-changing innovation: the CUBE
The CUBE (Biosecure Emergency Care Unit for Epidemics) is a self-contained, easily transportable treatment unit for highly infectious diseases that has revolutionized patient care.
Between 2014 and 2016, West Africa experienced the most severe Ebola epidemic ever recorded with more than 11,000 deaths. Ebola then crossed borders and took on global dimensions , from its epicenter in West Africa (Guinea, Liberia, Sierra Leone), to isolated cases in neighboring countries (Nigeria, Mali, Senegal) to Europe (Spain, the United Kingdom and Italy) and the United States. In 2014, faced with the magnitude of the crisis, before they implemented their projects, ALIMA teams observe several constraints in the care of patients:
Centers took too long to set up and were very expensive.
Patient care required a very large number of qualified and experienced medical personnel
Practices were inadequate to deliver the level of care required.
Patients were separated from their families and communities and were often reluctant to seek care.
In 2014, ALIMA intervened on several levels in response to the Ebola outbreak in Nzérékoré, Guinea by:
building an Ebola Treatment Center (ETC);
providing quality medical care;
training Guinean staff;
developing research projects on new management protocols (for treatment of  the disease).
From 2015 onwards, by : 
participating in clinical trials to identify therapeutic and vaccine solutions;
developing follow-up care for patients discharged from the ETC;
developing innovative solutions in patient admission  and the delivery of care.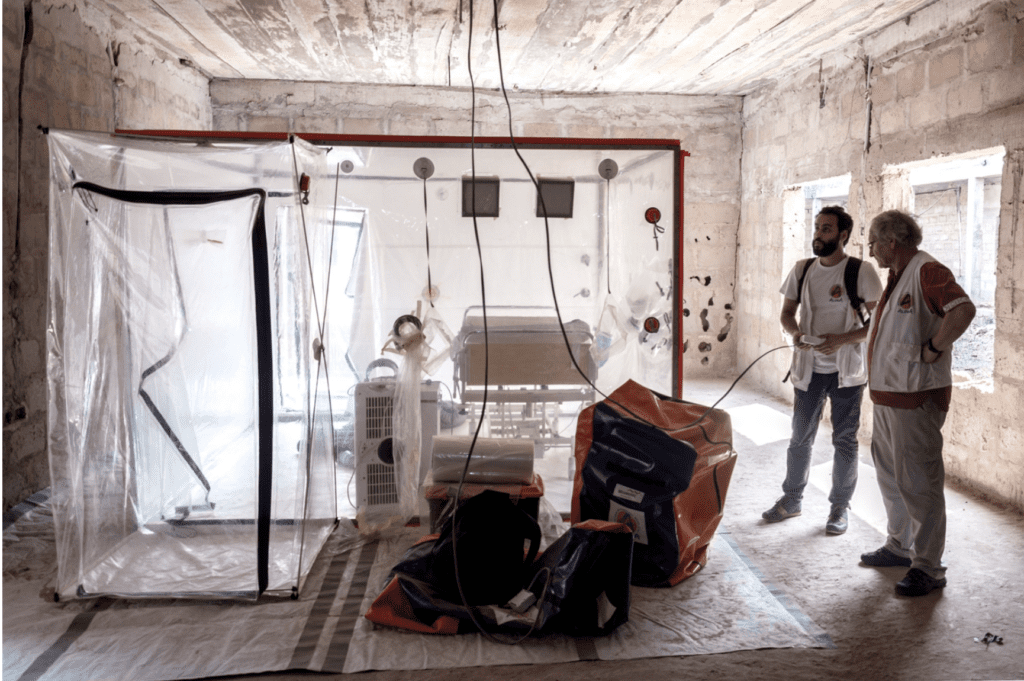 Inspired by the lessons learned in Guinea, in 2015, ALIMA and its partner Securotec developed the CUBE (Biosecure Emergency Care Unit for Outbreaks), an autonomous, easily transportable treatment unit for highly infectious diseases. ALIMA received the 2015 EU Health Award for NGOs for its action in the fight against the Ebola virus.
The specificity of this ALIMA innovation is that it helps provide the high quality care required while supporting patient relationships and protecting health workers. Its unique structure (transparent walls/external arms) allows medical teams to ensure continuous monitoring of the patient by reducing the risks of contamination: they can control the patient's vitals, administer solutes and adapt treatment simply from outside the unit without having to wear personal protective equipment. The family also remains in contact with the patient, without risk of contamination, thanks to the transparent walls of the CUBE.
The CUBE has been regularly used by ALIMA teams to treat Ebola patients in the Democratic Republic of Congo, Guinea and Nigeria. Since 2018, CUBEs have been used to care for more than 470 severe patients on viral hemorrhagic fever outbreak response projects.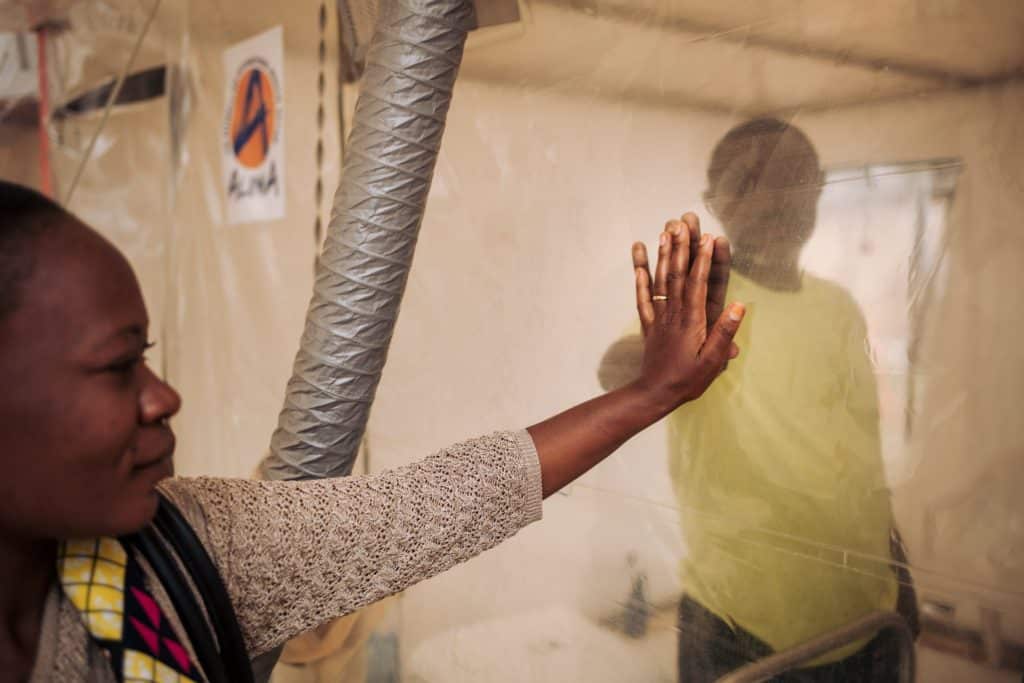 Easily transportable
Rapidly deployable: it can be set up in 90 minutes by 4 people in close proximity  to the outbreak
Entry through a biosecure airlock
Individualized intensive medical care
Facilitated psychosocial care
Nearly 80% of medical procedures can be performed from the "low risk" zone outside
Reusable
Cost of intervention reduced by 75%.
Total adaptability to the context: can be used indoors or outdoors under protective cover
 Connecting walls between CUBEs enable  the delimitation of low and high risk zones
Individual room of 9 m2,  2,10m in height, with 2 openings for entry and exit
1 stainless steel structure and 1 set of welded walls, made of transparent polyurethane and high resistance PVC
1 medical intervention wall equipped with a half-suit, 2 glove boxes and intra-wall passage devices
Minimum negative pressure of -15 Pa
Hepa H14 filtration
The unit  complies with the New Zealand standard for a P3 and P4 microbiological containment laboratory
99.99% leakage test for a 0.3 / 3 um poly-dispersed aerosol at a negative pressure of 15 Pa
Kit composed of 3 metallic trunks and a bag – 1,4 m3
1 pallet 120 x 100 – 210 kg
Repair kit
Assembly manual FR – ENG
Electric kit
Air conditioning kit
Medical equipment and material kit
Installation in P3 level laboratory
Possible adaptation to specific requests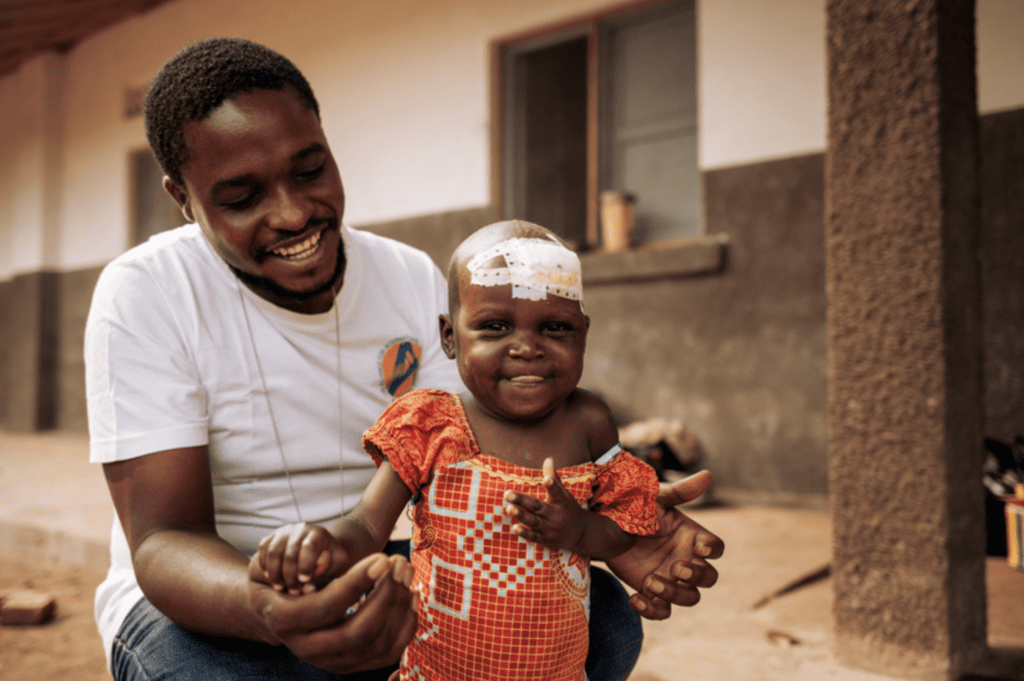 Help us save more lives by donating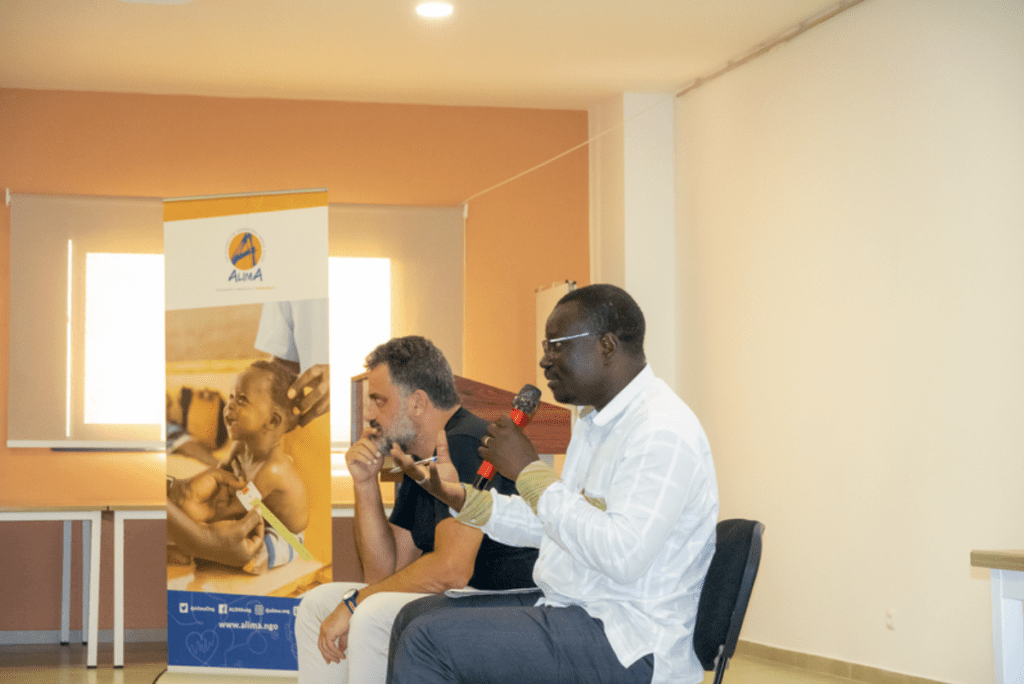 Become a member of ALIMA and take part in our projects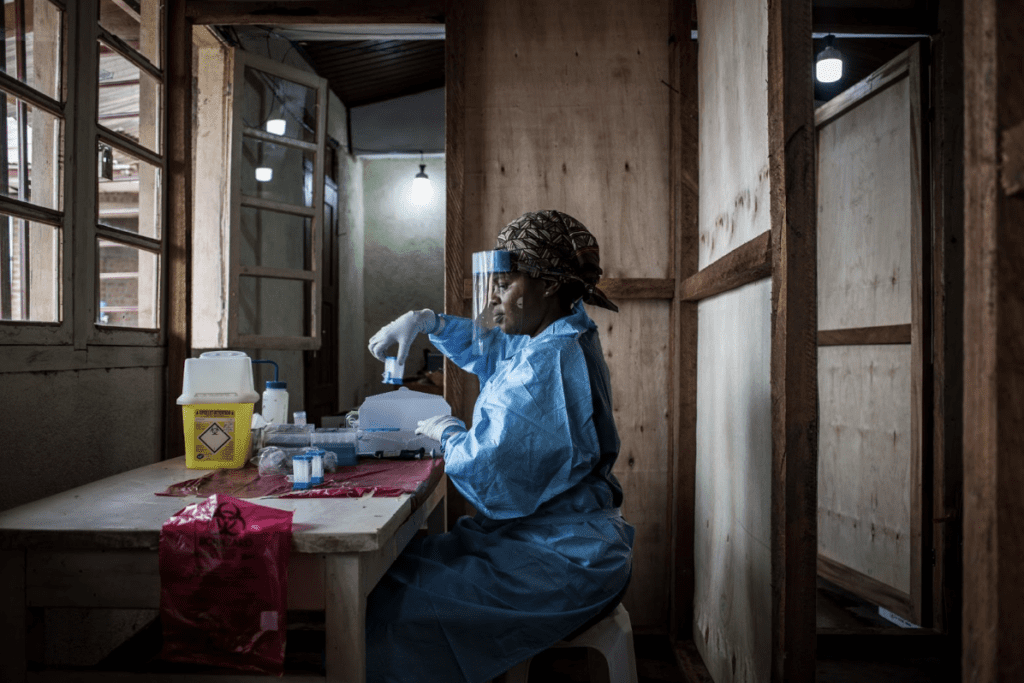 Join us to transform humanitarian medicine