13.85 million inhabitants¹
30,770 COVID-19 cases²
49,086 children under the age of 5 benefited from a consultation with the use of a pulse oximeter between January and November 2022
38,513 people were fully vaccinated against COVID-19 in Nzérékoré
Research and innovation
Outbreak response
Maternal health
In 2022, Guinea's healthcare system remained fragile, with low coverage of essential health services and high maternal and neonatal mortality rates, particularly in rural areas. In the Télimélé prefecture, the maternal mortality ratio was 686 maternal deaths per 100,000 live births, compared with 500 maternal deaths per 100,000 live births nationwide. In addition, the country was hit by several epidemics (COVID-19, measles, whooping cough, meningitis, Lassa fever and MonkeyPox) and suffered from a low vaccination coverage of 26 %.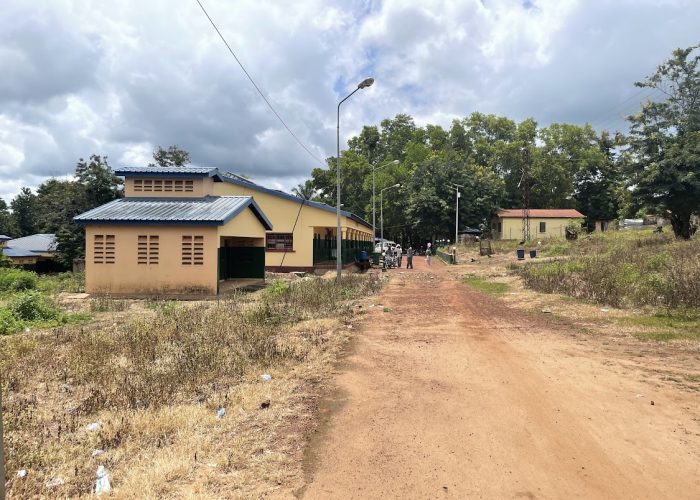 ALIMA's impact on the ground
 ALIMA continued to carry out research projects and respond to the healthcare needs of the population in the regions of Conakry, Maferinya, Télimélé and Nzérékoré.
Ensuring access to oxygen
To provide care for patients suffering from respiratory distress, ALIMA coordinated the AIRE and Oxygen projects to integrate pulse oximeters and oxygen extractors into Guinean health centers. The teams also repaired the oxygen production plant at Ignace Deen and ANTA Nord hospitals, and trained healthcare staff in oxygen therapy and preventive maintenance.
Providing maternal and neonatal care
ALIMA also expanded its activities to bring maternal and neonatal healthcare to Guinean communities. An intervention was launched in Télimélé to improve access to primary and secondary healthcare services for mothers, newborns and pregnant women, and to empower local communities. Within this framework, ALIMA worked closely with the Ministry of Health and local health authorities to build the capacity of health structures, health workers, community facilitators, and traditional birth attendants.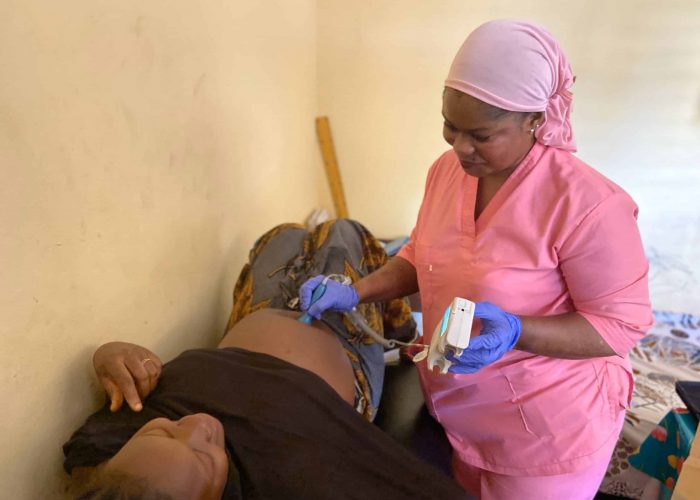 Through the PREVAC-UP* project, ALIMA teams have been working on developing a reliable and effective vaccination strategy against Ebola, with lasting protection for all, including children. Promising results confirm the safety of three different vaccine regimens against the virus.
ALIMA is also implementing COVICOMPARE, a clinical trial designed to compare the immune response induced by COVID-19 vaccines in younger versus older persons. In 2022, 200 people were included in this study in Guinea. ALIMA also continues to support the Ministry of Health in its vaccination campaign against COVID-19 in Nzérékoré, and to provide care for severe COVID-19 patients.
Photo de couverture © Jennifer Lazuta / ALIMA
¹ World Bank  2022
² Our World in Data (2021)
*Partnership for Research on Ebola Vaccination