46.8 million habitants¹
14.3 million persons in need* 
4 million internally displaced persons and refugees
10.9 million people in Sudan face food insecurity
19,020 primary healthcare consultations
5,616 maternity and pediatric hospitalizations
Conflicts and population displacement
Nutrition
Maternal Health
In 2022, armed conflict, political instability, natural disasters, and a macro-economic crisis contributed to the complex situation that Sudan is experiencing with 14.3 million people (30% of the population) in need of humanitarian assistance. This includes 2.9 million internally displaced persons (IDPs) and 1.2 million refugees – an increase of 800,000 people from the previous year. In 2022, 314,000 people were newly displaced by armed conflict and violence, and flooding affected more than 349,000 people during the rainy season.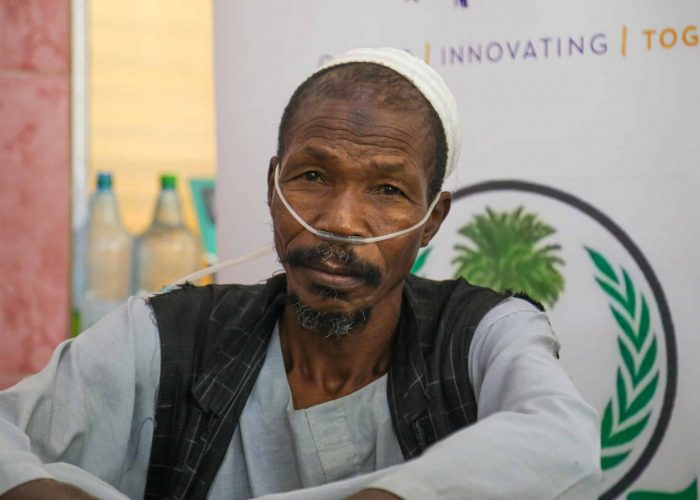 ALIMA's impact on the ground
ALIMA has been present in Sudan since 2021, with projects in South Kordofan and Khartoum states, responding to urgent health and nutrition needs of communities affected by conflict and the COVID-19 pandemic.
Maternal and child health
In South Kordofan, ALIMA worked in Kadugli and Reif Al Shargi localities supporting primary and secondary healthcare. This included the Maternity and Pediatric Departments at the Kadugli Teaching Hospital, two primary healthcare facilities, and three mobile clinics. In 2022, ALIMA provided 19,020 primary healthcare consultations to persons in need, and increased access to life-saving inpatient care with 3,516 maternity hospitalizations and 2,100 pediatric hospitalizations. ALIMA-supported health facilities ensured assisted deliveries of 2,137 babies with skilled health personnel. ALIMA also provided emergency medical care within 72 hours to 39 survivors of sexual and gender based violence.
Ensuring access to oxygen
In Khartoum, ALIMA implemented a project to accelerate access to medical oxygen* and installed a pressure swing adsorption (PSA) oxygen plant to support the COVID-19 Isolation Center at Al Shaab Specialist Hospital.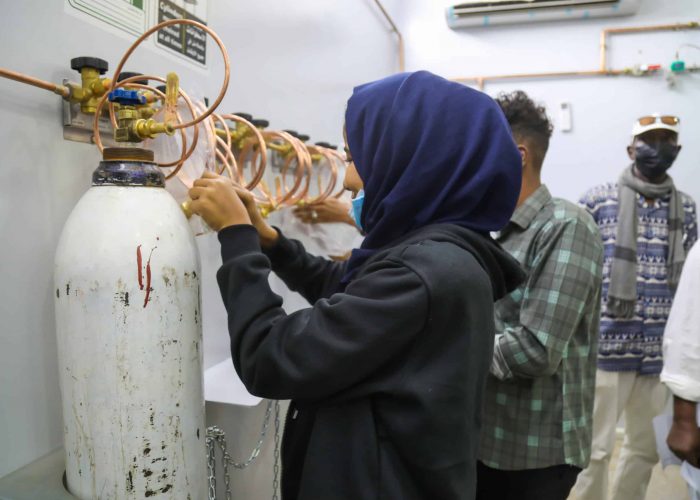 Medical and nutritional care for displaced persons
In North Darfur, ALIMA conducted an exploratory mission in October 2022 to assess the quality and availability of health services for IDPs and vulnerable host communities, and identified numerous barriers for IDPs seeking basic health and nutrition services. As a result, a new project in El Fasher, North Darfur providing medico-nutritional support is planned for 2023.
Cover picture : © ALIMA
¹World Bank 2022
*Source: (Humanitarian Needs Overview 2022)