11.19 million inhabitants¹
1.6 million internally displaced persons²
6.5 million people facing severe acute food insecurity³
13,166 pediatric consultations (under the age of 5)
12,762 mothers trained to use the MUAC bracelet
Nutrition
Conflicts and population displacement
Maternal health
Outbreak response
In South Sudan, an estimated 7.5 million people needed humanitarian assistance⁴ in 2020, and the stability of the country remained fragile, despite the establishment  of the transitional government in February. Flooding, which affected more than 625,000 people, also amplified humanitarian needs. 
Present in South Sudan since 2017, ALIMA continued to provide medical and nutritional care in Raja and Aweil, while extending its activities in Western Bahr el-Ghazal state, with new activities in Wau and Juba.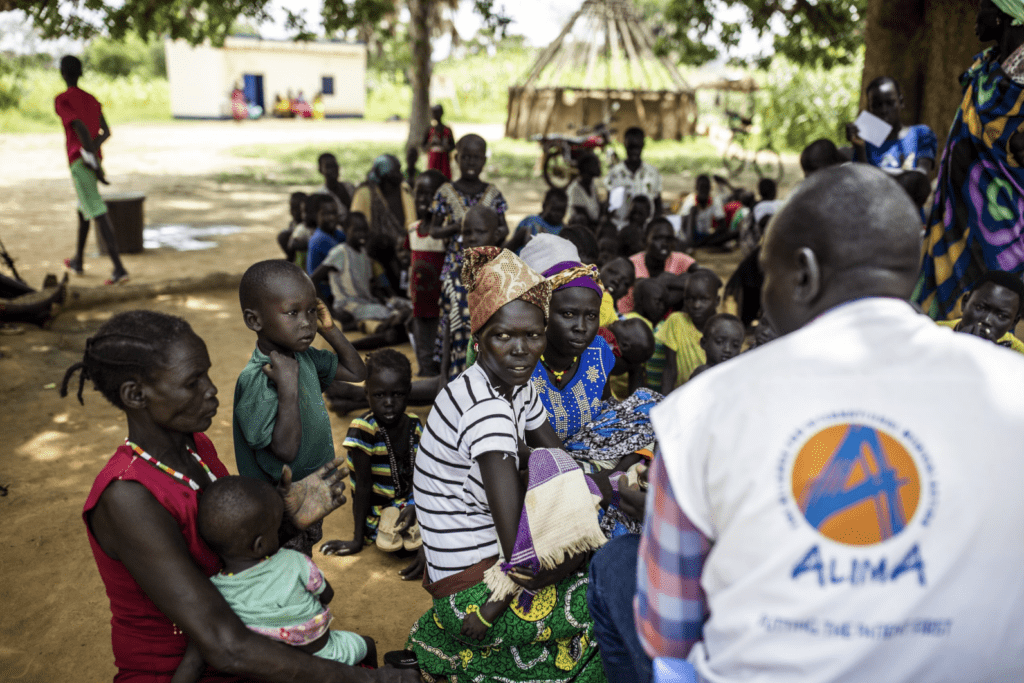 ALIMA's Impact – Our fieldwork
Access to primary and secondary healthcare 
In Raja and Wau counties, ALIMA provided primary and secondary health and nutritional care  to the population, through health centers and mobile clinics in Dolo and Bisselia.
Malnutrition also remained one of ALIMA's priorities, and our teams continued providing nutritional care in Western Bahr El Ghazal State.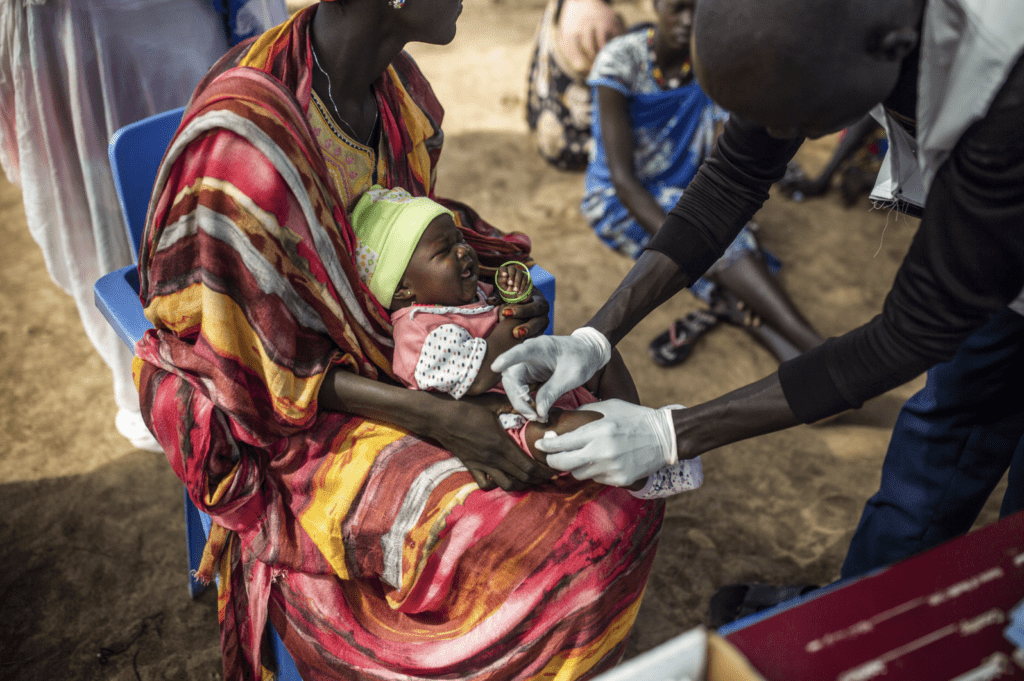 Mothers and families were also trained in the prevention and detection of acute malnutrition, and in good feeding practices for infants and young children.
In 2020, ALIMA conducted 1,700 outpatient consultations in South Sudan, provided care for 800 acutely malnourished children, and assisted 600 mothers during childbirth. Our teams also trained 12,762 mothers in the use of the MUAC bracelet.
In Juba, in response to COVID-19, ALIMA adapted its different programs to help the Ministry of Health  face the pandemic. This included adapting ALIMA's Ebola Virus Disease preparedness to the COVID-19 context. Our teams trained 195 Rapid Response members on COVID-19 alert investigation and sample collection, as well as good practices for Infection Prevention and Control, and Water, Sanitation and Hygiene. In addition, ALIMA participated in the detection of suspected cases by training and deploying contact tracers.
* Cover picture © Patrick Meinhardt / ALIMA
¹ World bank 2020
² European Union (EU) 2021
³ World Food Program (WFP) 2021
⁴ United Nations Office for the Coordination of Humanitarian Affairs (UNOCHA), 2020