Fighting malaria is one of ALIMA's key activities. Malaria, the world's leading parasitic endemic disease, affects approximately 200 million people every year. In its countries of operation, ALIMA supports national health ministries in implementing activities for the prevention, screening and treatment of malaria, particularly for children under five, who are the most vulnerable to the disease.
Malaria is a preventable disease, yet it is one of the leading causes of child mortality in Africa. This infectious disease, caused by a parasite,  is transmitted by the bite of female Anopheles mosquitoes.  The risk of transmission is higher during the rainy season because the larvae need water and humidity to develop.
According to the World Health Organization, Africa bears a disproportionate share of the global malaria burden: in 2020, 95% of malaria cases and 96% of malaria deaths were recorded in the region.
Although malaria is preventable and curable, it continues to kill nearly half a million people a year. Every 2 minutes, a child under the age of five dies from malaria.
malaria cases recorded in the world in 2020
is the proportion of deaths due to the disease recorded in Africa; children under five years of age accounted for 80% of all malaria deaths on the continent
children under the age of five suffering from malaria were treated and 45 hospitals and 312 health centers were supported by ALIMA in 2020
Since 2009,  ALIMA and its partners have been working with national Ministries of Health to implement malaria prevention, screening and treatment activities.
In ALIMA's countries of operation in sub-Saharan Africa, malaria accounts for 60-70% of morbidity, particularly during the rainy season, a period of high transmission. ALIMA medical teams help local health facilities  provide better care for the sick (mainly children under the age of five) and organize mobile clinics to provide assistance to infected people in remote areas.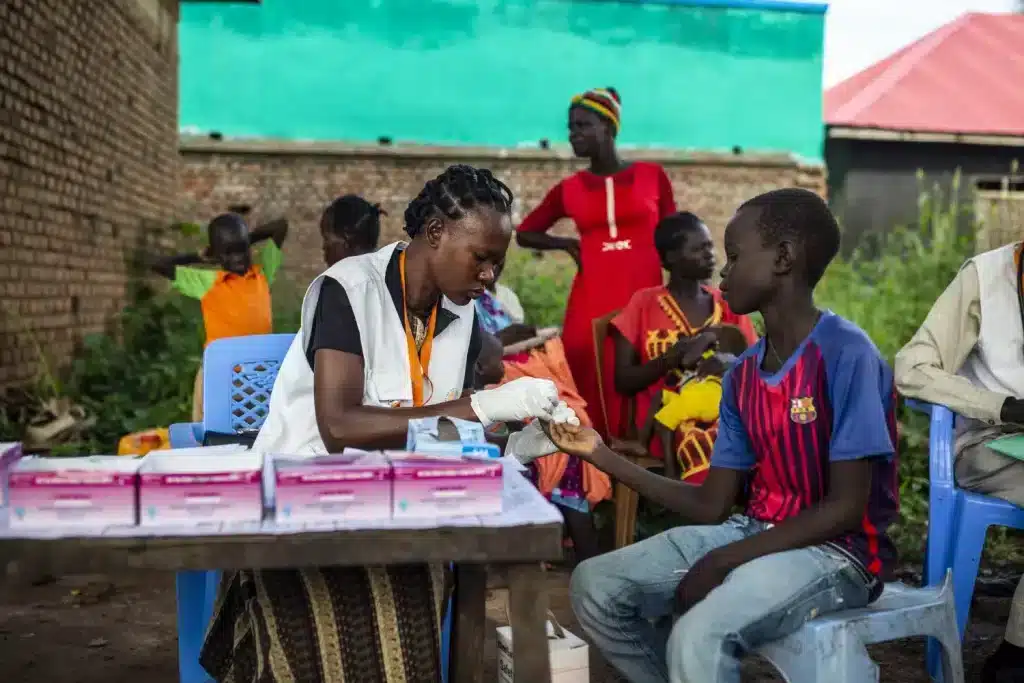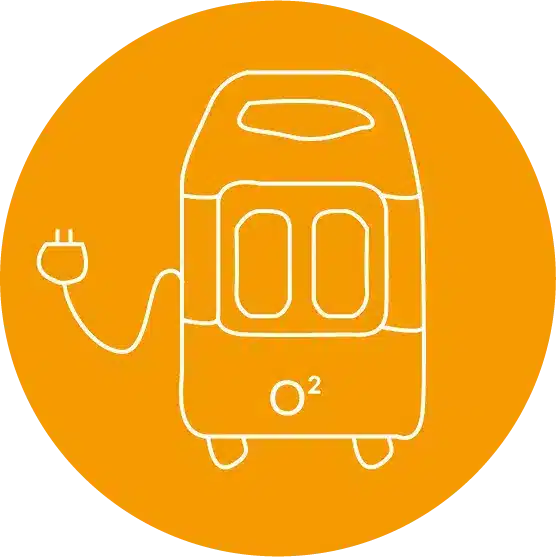 Prevention and screening
ALIMA and its partners support health district authorities in the implementation of seasonal malaria chemoprevention programs, as well as other preventive activities. We also facilitate  the diagnosis of malaria cases, for example through rapid tests for all children.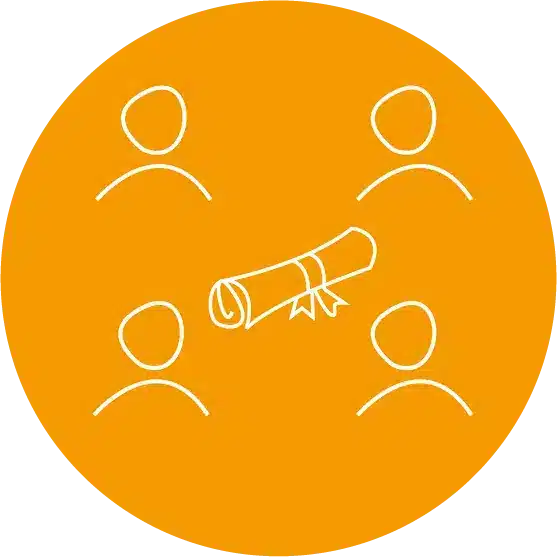 Treatment
ALIMA supports hospitals and health centers with  medicines and medical equipment, as well as human resources, and  the rehabilitation and construction of healthcare facilities.
To reach some of the most vulnerable people in remote areas, ALIMA has also organized mobile clinics in most of its countries of operation, including Niger, Central African Republic, Burkina Faso, Chad, and  Mauritania.

On World Malaria Day, April 25th, ALIMA (The Alliance for International Medical Action), in partnership with Canal+ International, is calling
EN SAVOIR +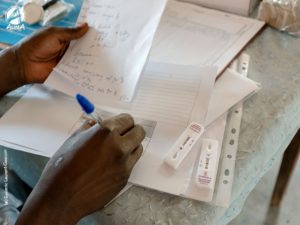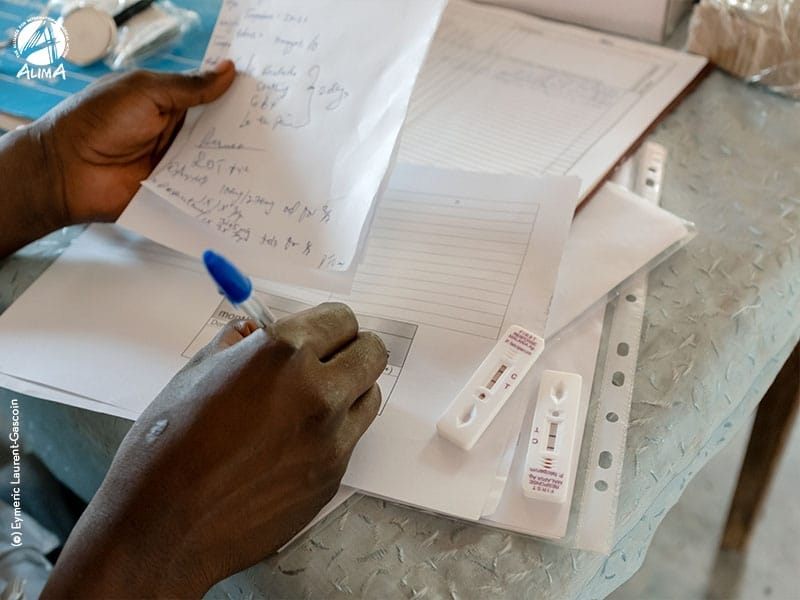 Rainy season is well underway in South Sudan. And with the rains, come mosquitoes. With mosquitoes, comes malaria.
EN SAVOIR +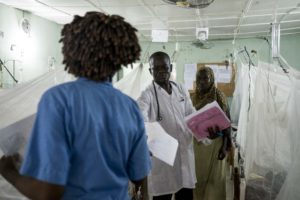 On the occasion of World Malaria Day on April 25, ALIMA (The Alliance for International Medical Action) continues to prevent,
EN SAVOIR +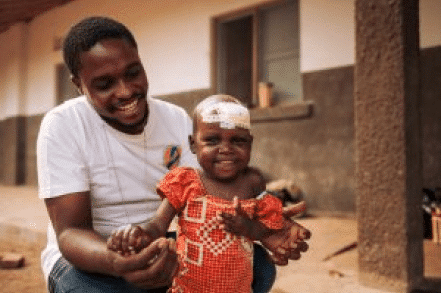 Help us save more lives by donating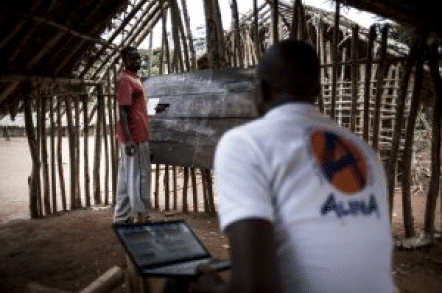 Become a member of ALIMA and take part in our projects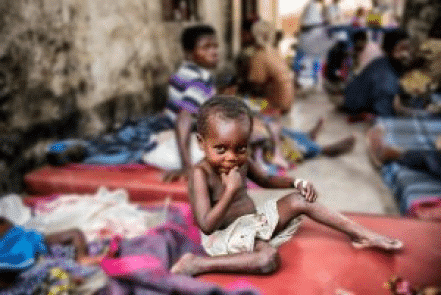 Join us to transform humanitarian medicine!