Research and innovation are at the heart of ALIMA's work. Our goal is to propose innovative solutions to meet the challenges of humanitarian medicine in the 21st century.
Only 3.6% of research projects are conducted on the African continent (clinicaltrials.gov). Some diseases and health issues lack research, especially in resource-limited countrie. It is essential for low-income countries, as well as for humanitarian actors, to be able to rely on locally based research to improve patients care. This is why ALIMA is committed to developing projects that link medical research and humanitarian action in Africa.
 research projects have been conducted by ALIMA since its creation in 2009.
of ALIMA's activity is focused on research in different areas of expertise (viral hemorrhagic fevers, malnutrition, respiratory distress and epidemics).
research projects are currently underway (preparation, implementation or analysis).
CORAL, a collaborative research platform
In 2016, ALIMA and its partners created a unique research model between Africa and Europe dedicated to humanitarian medical research, through an alliance between researchers, health workers and NGOs. This is how ALIMA, together with the Inserm 1219 GHiGS (Global Health in the Global South) team and PACCI (Franco-Ivorian research program) built the CORAL (Clinical and Operational Research Alliance) platform.
This clinical and operational research alliance aims to combat existing and emerging health threats in Africa. It proposes innovative solutions to improve the effectiveness of humanitarian medical interventions and relies on partnerships with local actors. CORAL is made up of two research poles: mother and child health and emerging infectious diseases.
Research for a better treatment of malnutrition
Conducted in Burkina Faso between 2016 and 2018, the OptiMA (Optimizing Treatment of Acute Malnutrition) study has been proven to improve the care of malnourished children by combining the MUAC for Mothers strategy (measurement of children's mid upper arm circumference by mothers) for early referral of sick children and simplification of their medical care. OptiMA is also being developed by ALIMA in Niger, Mali and the Democratic Republic of the Congo (read more). Other research projects in pediatrics and maternal health are under development.
Clinical research to better prevent and treat viral hemorrhagic fevers
In recent years, ALIMA has demonstrated its capacity to implement research projects in emergency health situations, particularly during outbreaks of viral hemorrhagic fevers.
During the 2018-2019 Ebola outbreak in eastern Democratic Republic of Congo, ALIMA, with the PALM consortium, helped identify two treatments for Ebola that can now reduce mortality to less than 20%. Knowing that mortality rates in some epidemics have been as high as 90% of cases, this is a major breakthrough for our patients.
Cover picture © Etinosa Yvonne / ALIMA
InThe Ministries of Health in our countries of intervention
Inserm –National Institute of Health and Medical Research (France)
IRD – Institute of Research for Development
ANRS-MIE –National Agency for Research on HIV/AIDS, Tuberculosis, Hepatitis and Emerging Infectious Diseases (France)
PAC-CI –ANRS Emerging infectious diseases program (Ivory Coast) 
NIH –National Institutes of Health (USA)
ISPED – Institute of Public Health, Epidemiology and Development (France)
EDCTP – Europe-developing country partnership for clinical trials
ALERRT – African Coalition for Epidemic Research Training and Response
ELRHA/R2HC
Innocent Foundation
INRB – National Biomedical Research Institute (DRC)
BNITM – Bernard Noch Institute of Tropical Medicine
IMT – Institute of Tropical Medicine of Antwerp (Belgium)
DnDi – Drugs for Neglected Diseases Initiative
Trauma Aid FranceGivewell Foundation
CRI Foundation
WAM Foundation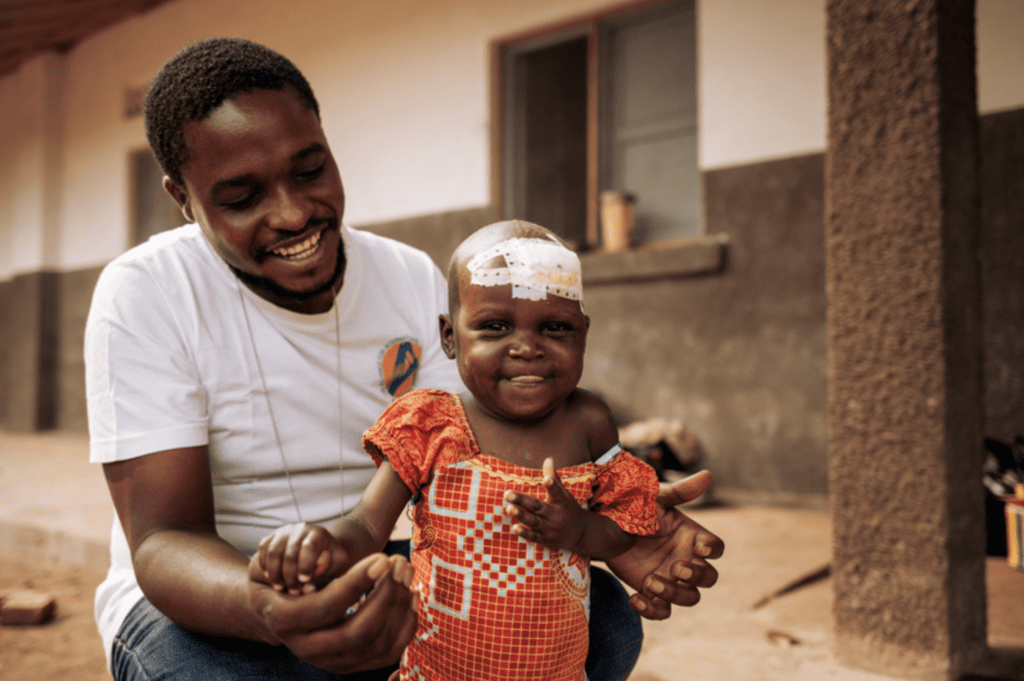 Help us save more lives by donating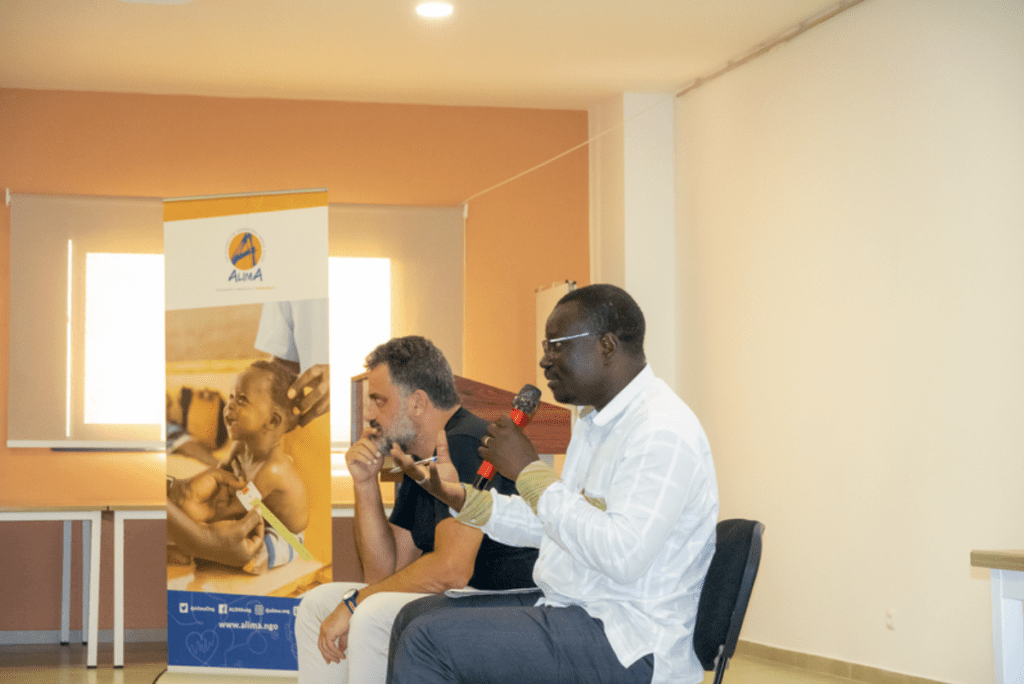 Become a member of ALIMA and take part in our projects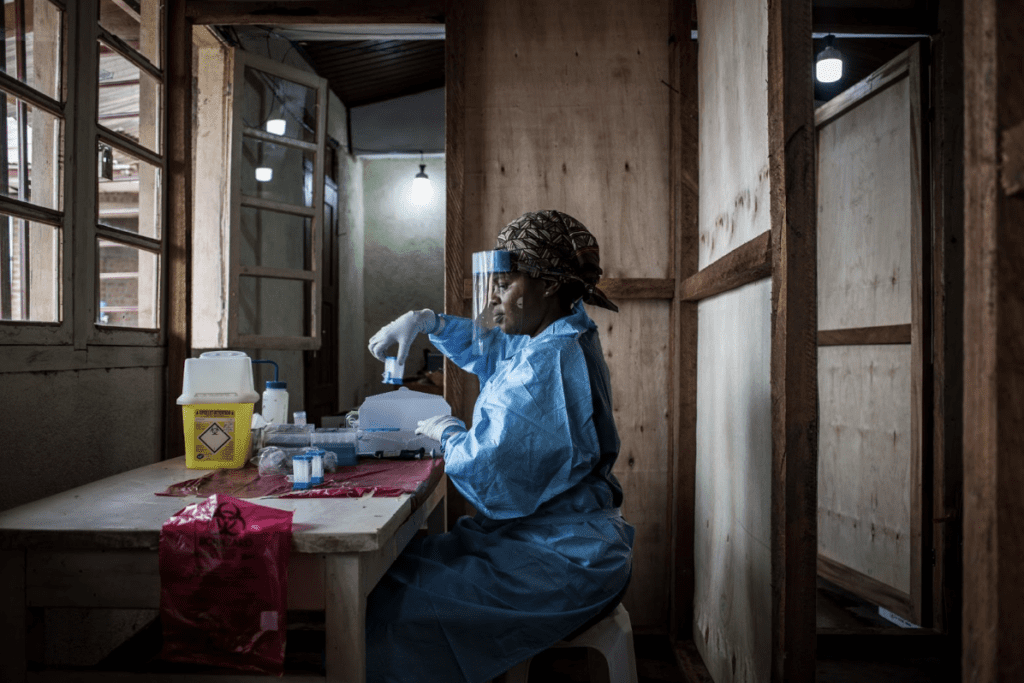 Join us to transform humanitarian medicine