You can hear it beating fast. The heart of Oussaïna's baby beats at a frantic pace, which is the normal rhythm for a child in its mother's womb. She can't wait. Only four or five more weeks until she meets her newborn baby. Fatoumata, the midwife supporting her, has just completed Oussaïna's fourth prenatal consultation (ANC), the last one before delivery.

Sitting in the consultation room at the Sinta health center, the 25-year-old mother listens attentively. She knows what to expect, having already given birth to three children.. But she also knows that, in her country, surviving childbirth is a stroke of luck.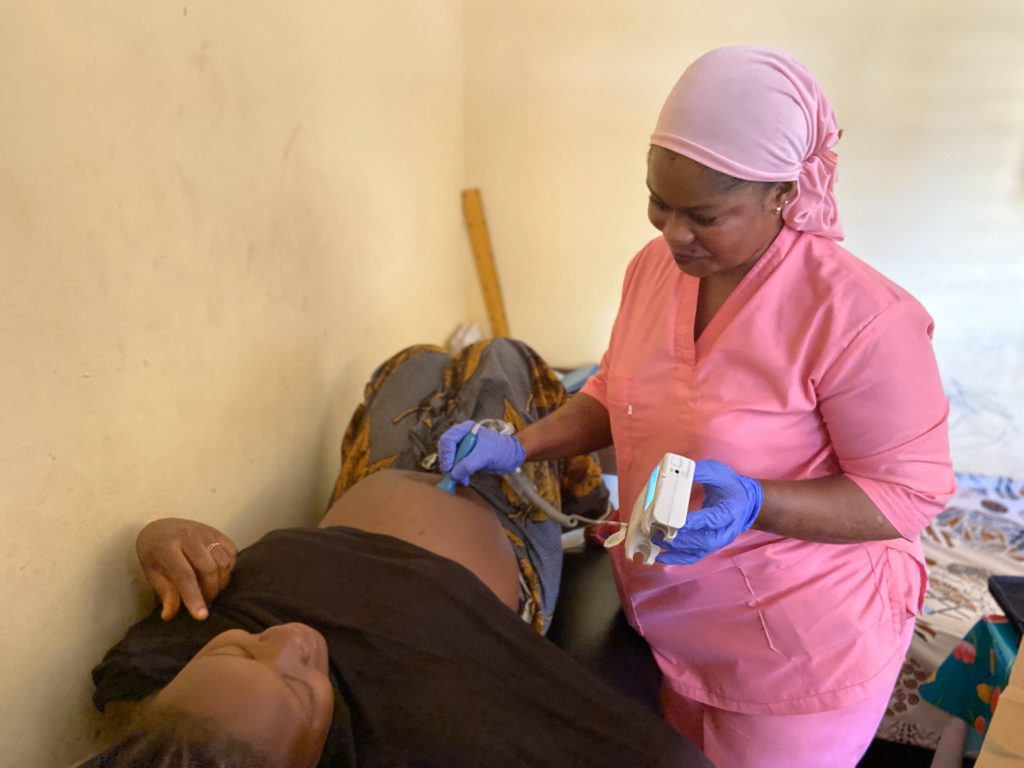 Guinea has a high maternal mortality rate
In Guinea, according to the latest World Bank data from 2020, per every 100,000 live births that occurred, 553 women died. All of sub-Saharan Africa is affected by particularly high maternal mortality rates. According to the World Health Organization (WHO), in 2020, around 70% of maternal deaths worldwide happened in the region. This predominance reflects the glaring inequalities in access to care, and even more so to quality care, in low-income countries. In 2020, in sub-Saharan Africa, per every 100,000 live births, 430 women died; compared to high-income countries, where out of every 100,000 live births, 12 women died. The WHO is adamant that care by skilled health professionals before, during, and after childbirth can save the lives of women and newborn babies.
Oussaïna is well aware of this. Despite some lower back pain her pregnancy is progressing well. She is confident about her delivery thanks to the regular check-ups she receives. . "Follow-up is very important for my child's well-being and mine," she explained. "When I come here, I know I'll be supported if there are any complications."
She discussed her birth plan with her midwife and shared her desire to give birth vaginally, as she did for her first three deliveries. After being reminded of the signs of the onset of labor and when to go to the health center for treatment, Fatoumata sent Oussaïna home until the big day.
A shortage of skilled health professionals in Guinea
Few Guinean women receive quality health care. In Guinea, as in the rest of the region, there is a critical shortage of skilled healthcare professionals to oversee pregnancies and educate women about the significance of regular monitoring.
Since January 2023, ALIMA has been supporting the health district of Télimélé, where Sinta is located, to improve the maternal care pregnant women receive. ALIMA has helped strengthen the monitoring of pregnant women and their newborn babies, while raising awareness of family planning.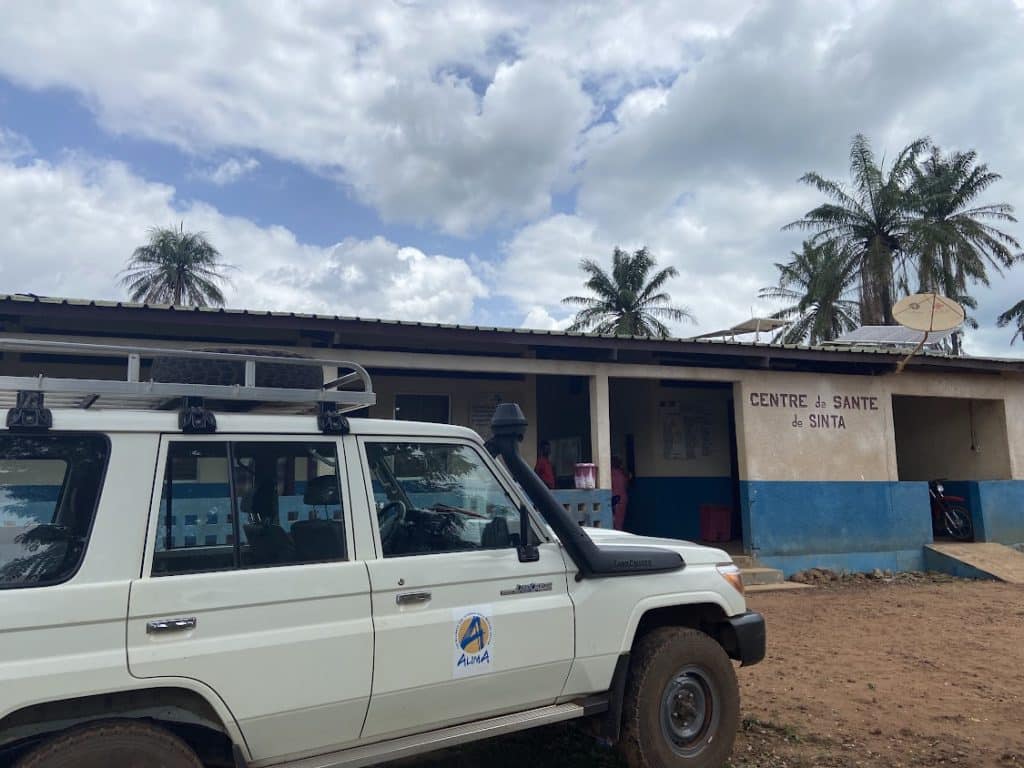 Mariama, a seasoned ALIMA midwife, is responsible for the quality of care that is provided in the various health centers supported by the project. During the consultation that Oussaïna had with Foutoumata, Mariama carefully observed the way Foutoumata listened to Oussaïna. "Fatoumata knows her job very well, and knows how to assist and reassure her patients," Mariama noted.
Maraima has been a midwife since 2013. She worked in the Télimélé health district in Guinea before ALIMA arrived and knows all about the challenges expectant mothers face when trying to access healthcare services.

"The district of Télimélé is very large and the villages are sometimes several hours' away from health centers that are sufficiently equipped to provide quality pregnancy monitoring. The only place where ultrasounds could be performed used to be in the Télimélé hospital, where there's only one ultrasound machine and one ultrasound technician. What's more, families have to pay at least 50,000 Guinean francs for an ultrasound examination, in addition to the cost of transportation to get to the district."
"As a result, few women are lucky enough to have access. Monitoring a pregnancy without an ultrasound machine is almost like working blindfolded," laments Mariama.
Empowering local healthcare staff with ultrasound scanners
In 2023, ALIMA equipped six health centers with mobile ultrasound scanners to offer quality follow-up care to women unable to travel to Télimélé. More than 50 people benefited from training in basic emergency obstetric and newborn care (BEmONC) thanks to a partnership with the NGO Gynécologie Sans Frontières. "The midwives have gained confidence in themselves. They're happy to be able to do their jobs well, and so they're much more motivated, "said Mariama.
Fatoumata also took part in one of these courses. "The trainers showed us how to support our patients in giving birth safely, and what to do in the event of complications. Now I'm more confident in my work," she added.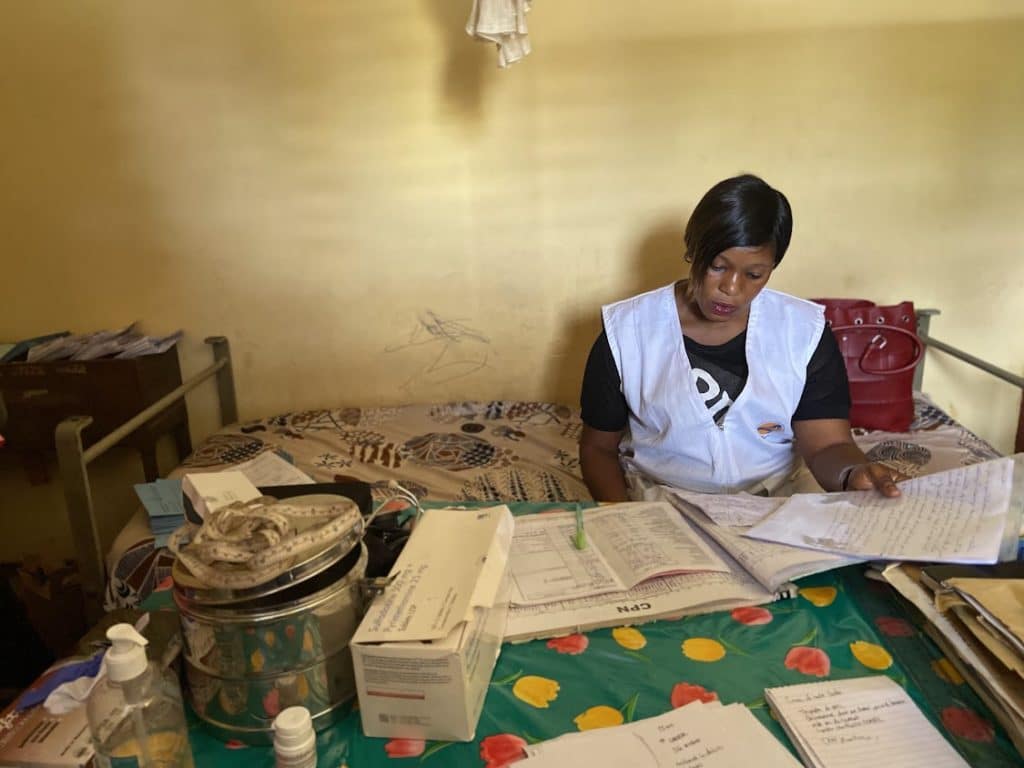 At the same time, teams of community outreach workers raise awareness about the importance of ultrasound scans during pregnancy. "Many people here think that ultrasounds are only useful to find out the sex of the child, which is not a priority in our community, as we prefer to discover that at birth", explains the professional. "But once we explain and demonstrate the importance of ultrasounds, women are happy to have access to these scans free of charge," Fatoumata said. "It encourages them to come back to us and continue to be monitored throughout their pregnancy. I am reassured that the lives of pregnant women are being cared for and protected."
Cover photo: © ALIMA
Guinea, June 2023. This project received financial support from the French Development Agency (AFD). Photographs by ALIMA

ALIMA has been present in Guinea since 2014, where the teams carry out research activities and respond to health needs in the regions of Conakry, Maferinya, Télimélé (maternal and neonatal health).