17.7 million inhabitants¹
6.1 million people needed emergency humanitarian aid.²
58,571 people trained to use the MUAC* bracelet
28,400 children with severe acute malnutrition treated
Outbreak response
Conflicts and population displacement
Maternal health
Nutrition
Research and innovation
In 2022, 6.1 million people in Chad needed emergency humanitarian assistance.
ALIMA, in partnership with the Chadian NGO Alerte Santé, continued to bring health services to populations displaced by insecurity in Liwa, near Lake Chad.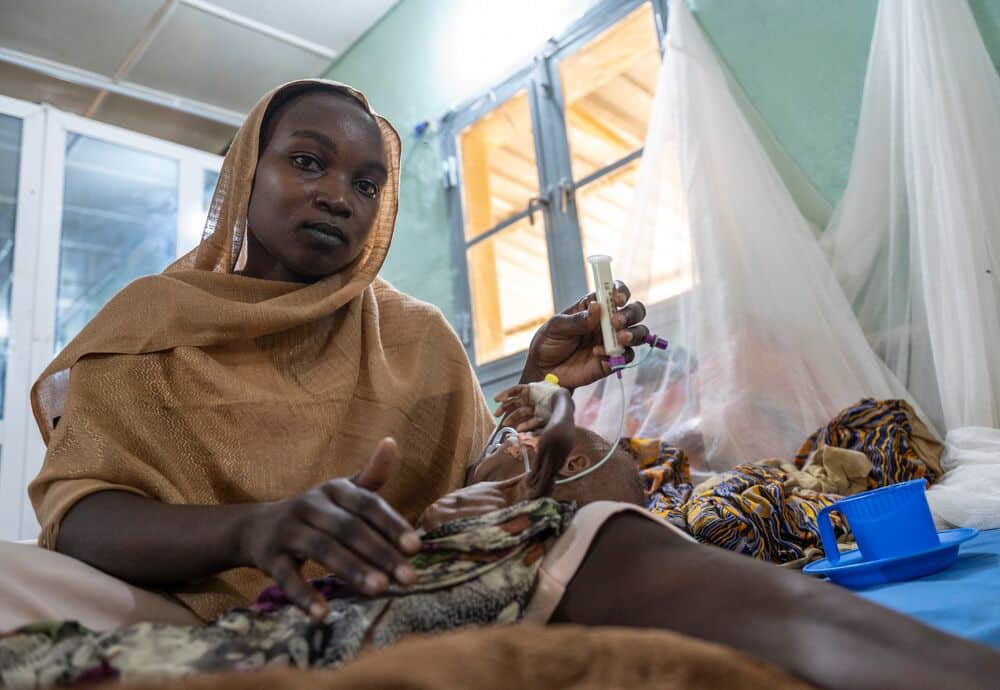 ALIMA's impact on the ground
Provinding care to displaced persons
145,937 free medical consultations for both children and adults. In addition, 21,290 women benefited from prenatal consultations, and skilled health personnel assisted with 1,059 deliveries. The teams also continued to vaccinate against COVID-19; between January and December, 77,900 people received at least their first dose of the vaccine. The teams also continued to provide emergency medical and nutritional care for Cameroonian refugees in the Guilmey camp in N'Djamena.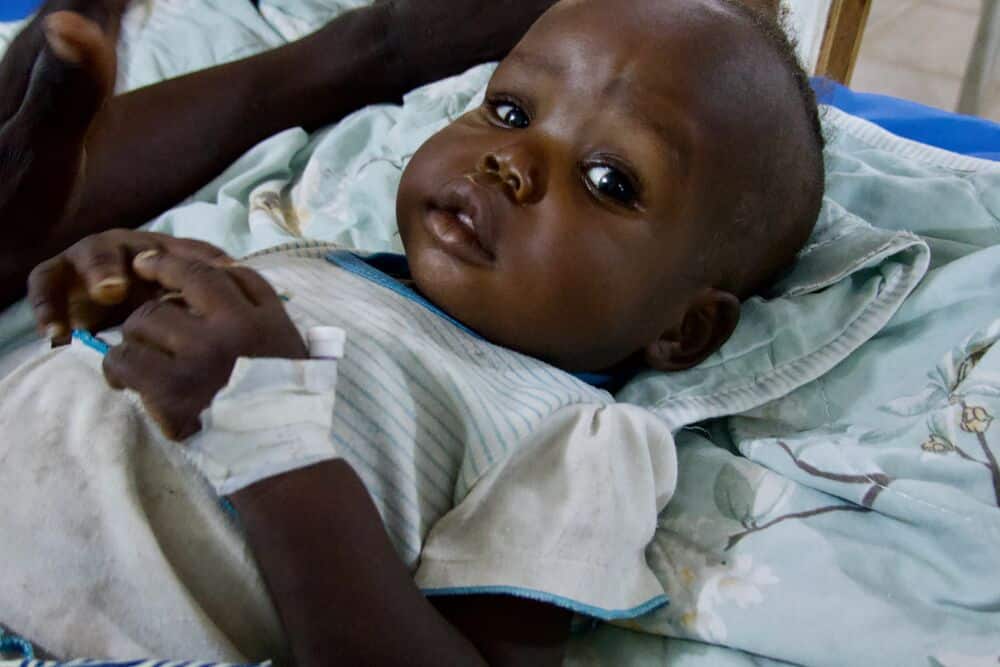 Medical and nutritional care
In 2022, in N'Djamena, ALIMA and Alerte Santé continued implementing their project to reduce severe acute malnutrition; 15,187 children between the ages of six months and 5 years were treated, including 4,042 who were hospitalized. In addition, 79 health workers from all provinces received training in the management of severe acute malnutrition at the training center within the ITFC (Intensive Therapeutic Feeding Center).
In all intervention zones, ALIMA teams carried out 2,071 mental health consultations. The teams also continued their work at the community level to strengthen the prevention and early detection of acute malnutrition in children under five. 58,571 families were trained to detect acute malnutrition by measuring their children's MUAC (mid-upper arm circumference). In addition, 132,622 children were treated at home for malaria, diarrhea, and acute respiratory infections, the main causes of morbidity among children in Chad. 
* Cover picture © Charlyne Thiery / ALIMA
¹ World Bank 2021
² Humanitarian Needs Overview, United Nations Office for the Coordination of Humanitarian Affairs, March 2022.