24.21 million inhabitants¹
3.8 million people need humanitarian assistance²
2.3 million people face food insecurity²
30,292 children treated for acute malnutrition
139,212 mothers trained to screen their children for malnutrition using the  MUAC bracelet
Nutrition
Outbreak response
Maternal health
Research and innovation
Conflicts and population displacement
Like the other Sahelian countries, Niger is facing several humanitarian crises, exacerbated by the Lake Chad crisis and growing insecurity in northern Mali. These situations aggravate chronic poverty and further deepen the lack of basic services.
In 2020, the global acute malnutrition rate in Niger stood at 12.7%³. The country also faces challenges related to disease outbreaks, floods, drought and the COVID-19 pandemic. In addition, the influx of people fleeing violence caused by armed groups is increasing humanitarian needs.
Since 2009, ALIMA has been working in Niger with its national partner BEFEN (Well-being of Women and Children in Niger), on several themes, including maternal health, malnutrition, pediatrics, emergency response, malaria, and research.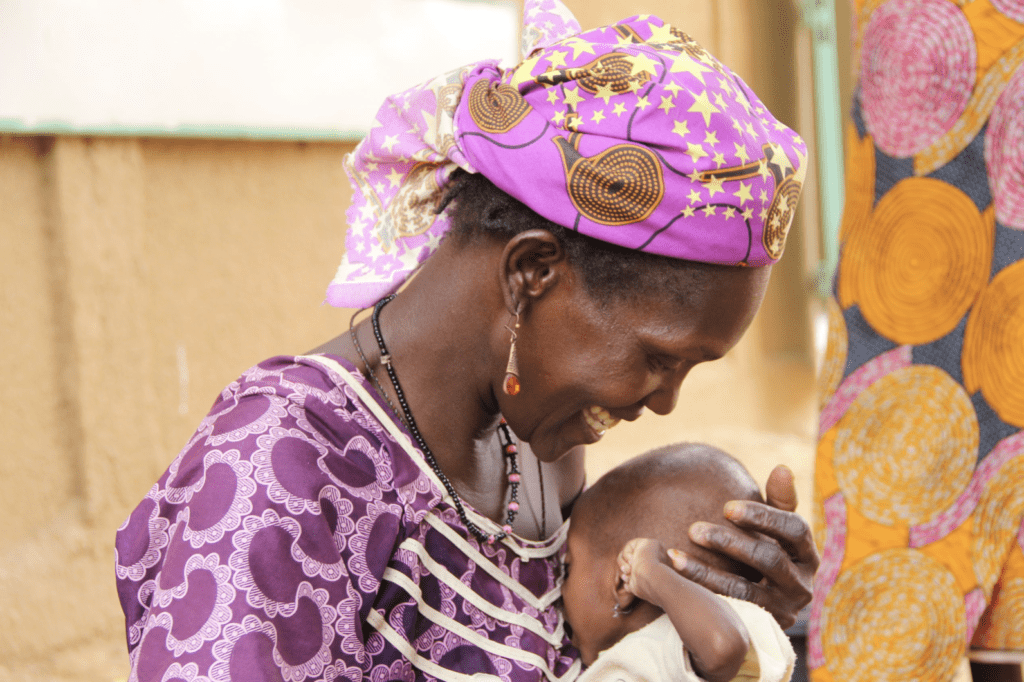 ALIMA's Impact – Our fieldwork
Free care for children under the age of 5
ALIMA/BEFEN have been providing care for children suffering from malnutrition, and have also  conducted malaria projects in Mirriah and Dakoro.
The "MUAC" and "1,000 Days" projects
ALIMA/BEFEN continue to implement  the "MUAC for Mothers" project in the regions of Maradi and Mirrah. The project aims to  train mothers and families to detect the early signs of malnutrition in their children, by measuring their Mid-Upper Arm Circumference (MUAC) using a tri-colored bracelet.
Implementation of a rapid response mechanism for medical emergencies
In 2020, in the regions of Tahoua, Tillabéri, and Maradi, our teams investigated 18 emergency alerts through a regional Rapid Response Mechanism, and assisted populations within seven days following the initial investigation.
In 2020, ALIMA/BEFEN provided care for 30,292 children suffering from acute malnutrition, treated 14,442 children for acute malnutrition and trained 133,452 mothers in the use of the MUAC bracelet for early detection of malnutrition in their children. The deployment of 11 mobile clinics, which reached 112,360 people, helped to improve access to healthcare.
Finally, ALIMA supported hospitals in Niamey and Zinder in treating COVID-19 cases.
* Cover picture © Mamadou Diop / ALIMA
¹ World bank 2020
² European Union 2021 
³ SMART 2020 Niger
Mobile health clinics in the Tchintabaraden district, northeastern Niger