206 million inhabitants¹
800,000 children with acute malnutrition²
7.1 million people need humanitarian assistance³
116,916 pediatric consultations
181,535 routine vaccinations
Nutrition
Conflicts and population displacement
Maternal health
Outbreak response
Research and innovation
Ongoing armed conflict in Nigeria has contributed significantly to the deterioration of the humanitarian situation, particularly in the northeastern part of the country. As 2020 marked the conflict's tenth consecutive year, over 2.1 million people are internally displaced⁴ and 7.1 million are estimated to be in need of humanitarian assistance³. 
According to the UN, in 2021, 4.4 million people in northeastern Nigeria faced food insecurity, including 1 million malnourished children.
Present in northeastern Nigeria's Borno State since June 2016, ALIMA teams were among the first international aid workers to arrive in Monguno.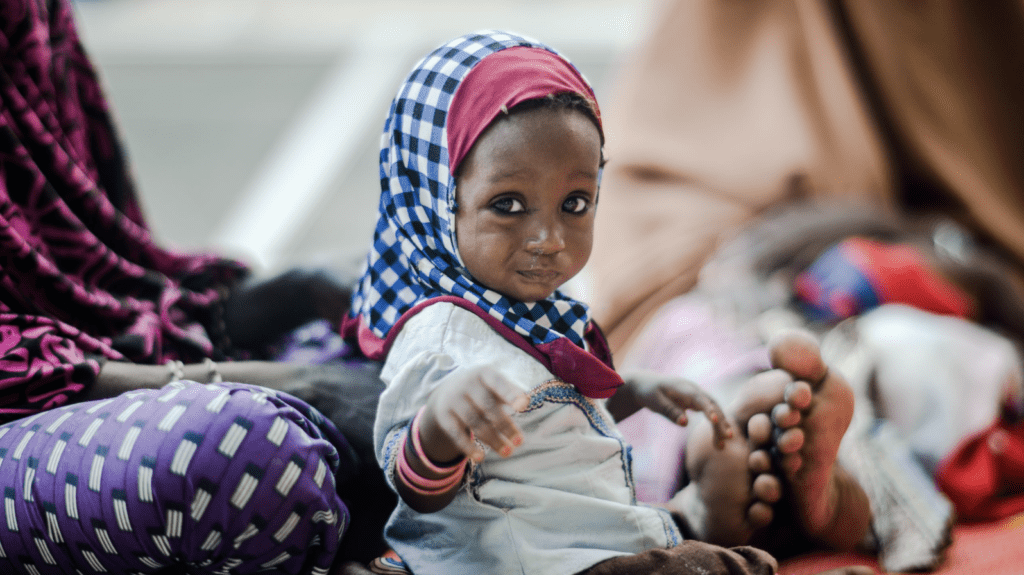 ALIMA's Impact – Our fieldwork
Maternal and child healthcare
ALIMA teams continue to provide medical, nutritional and maternal health care to internally displaced persons and host community members in the Muna and Teachers Village camps on the outskirts of Maiduguri, as well as in Monguno. At the University of Maiduguri Teaching Hospital (UMTH), ALIMA supports the care of children hospitalized for Severe Acute Malnutrition (SAM) with complications. ALIMA is also present in South Borno State, where our teams rehabilitated health facilities in Hawul and Askira.
ALIMA trains Ministry of Health staff to care for children suffering from SAM with complications.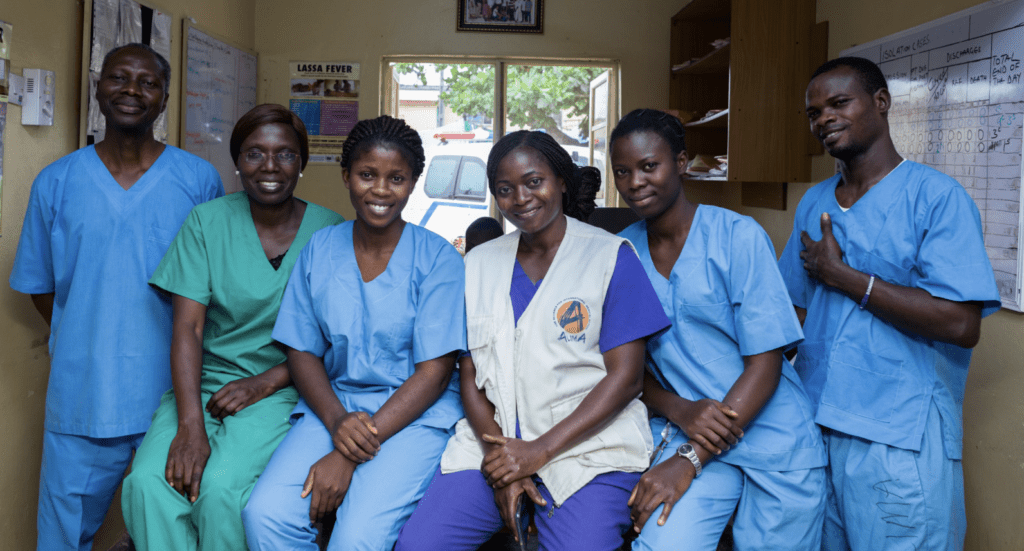 To support the response to recurring outbreaks of Lassa fever, our teams provide free clinical care including laboratory analysis for suspected and confirmed cases of Lassa fever. They also conducted clinical research, at the Owo Federal Medical Centre, to better understand the disease and improve its case management.
In 2020, ALIMA in Nigeria conducted 116,916 pediatric consultations, trained 500 health workers in infection prevention and control practices, and provided 181,535 routine vaccinations. In addition, 1,252 children suffering from SAM with complications were cared for.
A new program opened at the Dalaram Primary Health Care Center to provide outpatient services, sexual and reproductive health activities, and referrals to secondary health facilities.
Since the first cases of COVID-19 emerged, ALIMA has supported the Nigerian Ministry of Health in its response to the pandemic at two treatment centers in Maiduguri and has set up a care center in Monguno. In addition to setting up triage circuits, and providing equipment and medications, ALIMA supported patient care, and trained health care workers on Infection Prevention and Control practices.
* Cover picture © Etinosa Yvonne / ALIMA
¹ World bank 2020
² United Nations Children's Fund (UNICEF) 2021
³ United Nations Office for the Coordination of Humanitarian Affairs (UNOCHA)
⁴ United Nations High Commissioner for Refugees (UNHCR)